V8 drivers say Townsville tough on body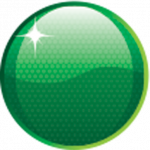 Jamie Whincup and Mark Winterbottom have said that Townsville is amongst the toughest circuits of the V8 Supercars Championship Series calendar.
Whincup, currently second in the title, says that the loadings on the body can really take their toll.
"The g-force load at Townsville is the biggest thing," he said.
"The big, high, long-loaded corners is where my neck actually started to fatigue halfway through last year's race. I've never experienced that at any other track or any other event
"It's physically tough, tough on the car, big kerbs, long races. But it's all good fun. I can't wait."
Winterbottom, fifth in the championship, agrees with Whincup, saying that he's glad that this weekend's Sucrogen Townsville 400 is not one of Dunlop's soft tyre rounds.
"I'm actually happy the soft tyre is not there – Townsville is hard enough without complicating it with another tyre," he said.
"It's a really tough track. The tyre life is reasonably good there. You can strategies either way – go long or short (on pit stop windows).
"It's a little bit different to, say, Darwin. Horsepower isn't as critical. Kerb riding is probably the key. There's bumps and grinds – all these little things that street circuits have, Townsville has got."
The Sucrogen Townsville 400 kicks off on Friday. The V8 Supercars Championship Series cars will conduct their first practice session at 10.20am. Support categories include the Fujitsu V8 Series, MINI Challenge, Australian Formula Ford and V8 Utes.