Thirty cars expected for inaugural Six Hour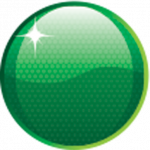 Entries are starting to file in fast for the inaugural Dial Before You Dig Australian Six Hour at Eastern Creek, with a list of 30 cars expected to compete in the new event.
Two drivers are needed for each entry, and so far, over one third of the field entered call Eastern Creek their home track.
One of the leading lights will be Moorebank-based Steve Briffa, who will be teaming up with the experienced Christian D'Agostin aboard the Briffa Smash Repairs VE HSV Clubsport.
Briffa, an Australian production car stalwart, is eager to make his return to the race track in his own backyard.
"It's been a while since we last hit the track, and this car hasn't raced much, but we're hoping for a strong run in the Six Hour," Briffa said.
"The HSV Clubsport is a good car, it's certainly up to racing in this sort of company.
"In the past we have had the speed to cover Garry Holt's BMW, and now with John Bowe driving that car, I'm confident we will still have their measure.
"We've been working very hard on building the car up over the last few weeks, it's the first time it has raced in an endurance event, so we've had to fit a dry break fuel system.
"Christian is no slouch, we drove together in the Bathurst 12 Hour in a BMW, and we had very similar lap times there.
"Hopefully we're set for a good result."
Another local racer looking to make a strong come back is Blacktown based Jim Hunter.
In his last competitive outing during February's Bathurst 12 Hour, his Subaru WRX Sti was extensively damaged in an accident with rally ace Dean Herridge behind the wheel.
Fortunately for Hunter, the team has been able to upgrade one of his team's existing cars to outright specifications for Eastern Creek.
Hunter will share driving duties with the widely raced Barton Mawer, and reigning Touring Car Masters series champion Gavin Bullas.
"We ran this car at Bathurst as a WRX, but we've upgraded it to Sti specification for Eastern Creek," Hunter said.
"The car that was crashed at Bathurst has been repaired, ready for the 12 Hour race at Sepang (Malaysia) in August.
"I'm delighted with the driving combination we have, between me, Barton and Gavin, our pace shouldn't drop off at all over a long stint.
"At Bathurst in the wet, Barton was absolutely dynamite, he was really tuned into the car and driving so well – he couldn't believe it was even wet!
"He is probably the most talented driver in Australia not driving a V8 Supercar. At the end of the day it all comes down to money, and not necessarily talent to get a professional drive these days.
"It's great racing in our own backyard at Eastern Creek, and I think we will be very competitive with the EVO Lancers."
One of the revelations of this year's Bathurst 12 Hour was the Peter Conway Motorsport-prepared Mitsubishi Lancer EVO X RS.
Conway, who will once again team with production car racing expert Mark Brame, finished an outstanding fourth outright in February on The Mountain, the second all-wheel-drive turbo-charged car home out of the 14 starters.
"We're absolutely looking forward to the race," said Bowral-based Conroy.
"At Bathurst we had some issues with the car, it was down on power, and we couldn't find what the problem was until after the event.
"It turned out to be a blockage in the exhaust, which was like having a one inch restrictor in the system, but other than that, the car ran faultlessly.
"Mark's had great results in long distance events, and like myself, he concentrates on endurance racing."
Conroy's car will carry backing from Disc Brakes Australia for the race.
The Dial Before You Dig Australian Six Hour doubles as the sixth round of the 2010 Shannons Nationals Motor Racing Championships, with the race also counting towards the fourth round of the Australian Manufacturers Championships. The meeting will be held next weekend (July 17-18).
Other categories on the Eastern Creek program include the Australian Saloon Car Series, HQ Holdens and the Mazda MX5 Challenge.