Four submissions for V8 Wildcard entries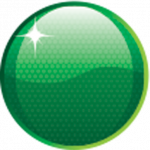 Nominations for the V8 Supercars Wildcard entries have closed, with four candidates submitting interest in entering the two traditional endurance races at Phillip Island and Bathurst.
Matthew White Motorsport, Greg Murphy Racing, Sieders Racing Team and Adrenaline Motor Racing have all placed in applications to compete in the two-driver races.
The V8 Supercars Board will meet July 15 to decide if the entries will be allowed into the prestigious long distance V8 events.
Last year, four entries were accepted, including MWM, GMR, SRT and Sonic Motor Racing. Sonic withdrew its entry before the races due to a budget shortfall.
Matthew White confirmed to Speedcafe.com.au that he lodged his application and is keen to improve on last year's efforts.
"We had a good run last year except for the mechanicals," he said.
"The drivers did a good job and the car was faultless except for the broken headers in both races. It was unfortunate, but that's how it goes.
"The level has stepped up more this year. Last year, there were a lot of revenue raising cars in the Main Series, but with the new rules they've put in, it basically forces them make all of their entries competitive.
"I would suggest that this year will be tougher as far as the competition goes.
"I think the Wildcards will also be stronger too. We're in a better position to do a better job, and I'm guessing that all the teams will be better equipped for it."