Female joins CAMS Aussie Young Guns team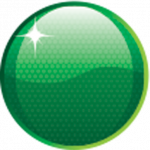 A female driver has earned the recognition of the CAMS Aussie Young Gun driver development program – the first time that a woman will compete under the CAMS and Aussie Racing Cars joint initiative.
North Queenslander Brooke Leech, 17, will get behind the wheel of the #20 Aussie Racing Car Commodore for the balance of the 2010 season as a lead in to a full season assault. Leech will make her debut at this weekend's fourth round of the series at Phillip Island – sponsored by QK Technologies.
"Here at CAMS, we believe the Aussie Young Gun program is an important part of our overall strategy to create new opportunities to grow the sport," said CAMS Manager Michael Smith.
"The Aussie Racing Car category has a strong National series that provides a perfect platform for driver development and I wish Brooke the very best of success in her future driving career, we will all be following it closely."
Leech has been a front-runner in the Queensland karting scene for several years now and it was her competitive results that lead to her being noticed and the subsequent inclusion in to the Young Gun Squad.
"I am so thrilled to have the opportunity of being able to move in to circuit racing at such an exciting level," she said.
"The Aussie Racing Car category is an amazing class to be driving in and the car is just awesome. I have seen the cars on TV but I never thought I would get the chance to have such a serious crack at it."
Joining Leech on the grid will be a number of returning (and familiar) faces to the Aussie Racing Car Series.
Former Masters Cup contender Mark Duckworth will return in his Formaz Parts Plus Falcon, while reigning NSW Sports Car Champion Richard Fricker will also return to his roots in Aussie Racing Cars, driving the FW1 Racing Formula Commodore.
Front runner Sheridan Phillips will make his first outing this season and his rebuilt Falcon has shown great speed in testing.
Tyler Owen, driving the Supercheap Auto Racing Commodore, will be showing his father Chris the ropes, who is having his circuit racing debut in the bright red Owen Roof Trusses 40 Ford Coupe. Fellow 40 Ford racer Mark Tarrant also makes a return to the series.
GRM driver Garry Jacobson has missed a few rounds due to date clashes with the National Formula Ford rounds that he also drives in. He won a race last year at Phillip Island driving in the CAMS Young Gun Aussie Racing Car and now with a massive amount of racing laps of experience under his belt, he will be a force to be reckoned with.
Also competing at Phillip Island this weekend will be the 2010 Vodka O Australian GT Championship in two one-hour races.