Youlden gets late Fujitsu Series call-up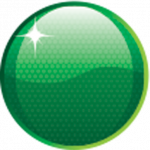 Luke Youlden will make his first Fujitsu V8 Supercars Series start for the year this weekend at the Townsville street circuit.
Youlden steps into the Matthew White Racing Falcon BF, driven in the first three rounds of the series by New Zelander Ant Perderson, who has pulled out due to budget constraints.
The addition of Youlden further strengthens an already competitive Fujitsu V8 Series field. Youlden joins David Reynolds, Craig Baird, Steve Owen, James Moffat, Paul Morris and David Russell, plus more, who will compete in the Main Series endurance races at Phillip Island and Bathurst.
Youlden is signed to drive with Ford Performance Racing in the endurance races and is expected to be named as Mark Winterbottom's team-mate in the #5 Orrcon Steel FPR Falcon FG in the two traditional V8 endurance races, as well as the Armor All Gold Coast 600.
The car that Youlden will drive is the chassis that he drove in the 2008 endurance races with FPR. Jonathon Webb won the Fujitsu V8 Series in it last year.
Youlden told Speedcafe.com.au that the biggest advantage of securing the seat time is the 'qualifying and race condition' mileage he'll get.
"The deal only come together late," he said.
"It's not so much the extra miles that is the benefit, but the opportunity to get laps on green (new) tyres. You don't get that chance in testing anymore, and also, to get a couple of starts under my belt as well. That's going to be really important for Phillip Island.
"I think it is all of those little things that you don't really get in testing that's going to help.
"I'm anticipating being competitive, but we'll be up against some pretty good guys. I think it will probably be one of the better races of the year."
Youlden has not competed at Townsville before but is looking forward to the challenge of a new track.
"I've done my research on Townsville. I've watched a lot of tapes," he said.
"All of the guys have been telling me it's an awesome track. I'm looking forward to getting there. Apparently it looks a fair bit different on TV to what it actually is, but we'll do the best we can.
"I don't actually turn up until late Thursday night due to some other work, so I miss out on the track walk on Thursday. I'll do the best I can with what we've got and I think we'll be right."
Team owner Matthew White said that Youlden should be one of the front runners.
"We are looking forward to working with Luke," he said.
"I have raced against him for many years and he races well. It's going to be a tough field and we're starting a little on the back foot as Luke has never driven with us but were confident he will do a great job."
White also said that he is hoping to get Pederson back in the car for the remaining three Fujitsu V8 rounds at Bathurst, Sandown and the Sydney street track.