Webb: Mother deal all part of the plan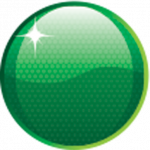 V8 Supercars rookie Jonathon Webb says that the addition of Mother Energy Drinks to his sponsorship portfolio is due to good on-track results – and not giving away naming-rights at any cost.
Webb, currently 13th in the V8 Supercars Championship Series, has campaigned his Dick Johnson Racing-prepared Falcon FG largely unsponsored this year, with minor backing from Canadian Club, Ford and Hi-Tec Oils.
Webb told Speedcafe.com.au that he didn't want to sell one-off sponsorship deals, preferring to wait for a larger, long-term deal.
"We didn't want to rush in and stick anything on the side," he said.
"We did that intentionally. If the right opportunity came up, we would have looked at doing it, but I wanted to make sure it was a right deal for us. Ideally, we wanted a long-term prospect, and that's what we've ended up with Mother.
"We've had Canadian Club, Ford and Hi Tech Oils continue to back us through the year, which has been great. We maximized their space but we didn't want to give away the naming rights until we had the right opportunity.
"And it's a good thing to have such a well-known brand like Mother associated with our team. I think it has got a lot of people excited."
Webb has enjoyed a successful debut season. After winning last year's Fujitsu V8 Supercars Series, Webb came into the year with 'top 20' expectations, but the rise of DJR (James Courtney currently leads the title) and a number of impressive individual performances has made him change his original predictions.
"I'm probably doing a bit better than I thought," Webb admitted.
"There's a lot of ups and downs in this game. I had a good start to the year. I've had a few downs later on in the season, but at the moment, things are still going well, just trying to wrangle a few more points and move back up in the championship.
"We've dropped a couple of spots in the last couple of rounds. I feel like I have the speed to be up the front and be competitive.
"For Townsville, I think we're going to have the car to do it – we've just got to make it happen."
In light of his good results, Webb's expectations have moved up accordingly.
"Top 20 was our aim coming into it, and we thought if we could do that, we'd be doing reasonably well," he said.
"As it happened, we had some decent results and it lifted our expectations. Our goal now is top 15 qualifying with some top 10 race results – that's what we're chasing. That's a pretty realistic goal, considering the speed we've had lately."
The Mother-backed driver says that Townsville should be a good round for the Queensland-based team.
"The team had some quick cars at Townsville last year, so I can't see us being any slower," he said.
"I only had a short run at Townsville in DVS (Fujitsu V8 Series) last year, but it's a good track. The track was breaking up a bit on the Sunday afternoon which was about as bad as the track was ever going to get, so I'm sure they'll have those little things sorted. I'm looking forward to getting back there."
It was also announced today that V8 Supercars Australia has signed a deal with Mother and its parent company Coca Cola Amatil to be the official non-alcoholic beverage supplier to the V8 Championship Series. To view the news story of the V8/CCA deal CLICK HERE