V8 Supercars and Webb score Mother deal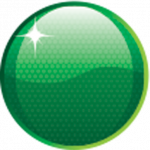 V8 Supercars Australia and Dick Johnson Racing driver Jonathon Webb have secured support from Coca Cola Amatil brand Mother Energy Drinks.
Announced today, Mother joins V8 Supercars as a new blue chip sponsor, with Coca-Cola Amatil joining V8 Supercars Australia's sponsorship portfolio as the exclusive non-alcoholic beverage provider to all V8 Supercar events for the next three years.
The deal makes Coca Cola brands the official energy drink, soft drink, water, sports drink, fruit juice and non-alcoholic beverages to the V8 Supercar Championship Series.
V8 Supercars Australia CEO Martin Whitacker says that the new deal with Coca Cola Amatil is another big achievement for the category.
"Having Coca-Cola Amatil and energy drink Mother supporting our sport is an amazing accolade and recognition that V8 Supercars Australia is an international player on and off the track," Whitaker said.
"Coca-Cola Amatil's extensive range of products means it can serve our big on-track audiences as well as the major flow-on benefits and exposure for the company.
"It further underpins just where V8 Supercars sits in the landscape given the fact that the sport and its teams write some $110 million in sponsorship income each year. It is an important part of the Australian leisure landscape."
Mother marketing manager Nick Brock says that the Mother brand and V8s is the perfect fit.
"These days, the typical bloke has less and less opportunity to cut loose and blow off a bit of steam," he said.
"The V8 Supercars Series is a high-octane sport that fits perfectly for people looking for a Mother of an energy hit. The V8 Supercars Series gives us the chance to show people what Mother is all about."
Mother will also be on the grid, announcing a major sponsorship of Dick Johnson Racing team's third car driven by the 2009 Fujitsu Series Champion Jonathon Webb.
The reigning Fujitsu V8 Series Champion is pleased to have the energy drink on board.
"I am very excited to announce that we have signed Mother Energy Drinks as our main car sponsor," Webb said.
"We're thrilled that Coca-Cola Amatil through its 'Mother' brand, has shown us this support. This is the start of a long and powerful partnership."
The new look black Mother-branded Ford will be first seen at the Sucrogen Townsville 400 on July 9.