Shay Mayes steals Qld crown in Mackay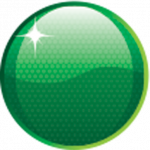 Sunshine Coast racer Shay Mayes claimed his first state championship following an intense battle at the Queensland State Karting Championships in Mackay across the weekend.
Mayes crossed the line side-by-side with Sydney driver Jason Hryniuk to take out the Clubman Heavy title.
The intensity of the 21-lap championship final was highlighted by the fact that there were no less than 19 lead changes throughout the race, including two on the final corner.
Mayes led the way aboard his Australian-made Arrow kart during the early laps before Toowoomba's Brendan Nelson moved to the front on lap four.  The leading duo were joined at the front of the pack by Hryniuk and local driver Justin Garioch to make it a four-way battle at the front.
The action was hard fought all throughout the race, unfortunately for Garioch it was a little too close and he spun out of contention with a handful of laps remaining.
Entering the final turn in third spot Mayes used a 'never say die' attitude to take full advantage of Nelson and Hryniuk squabbling for position to claim the win.
Hryniuk crossed the line second half a kart length clear of Nelson with Kris Walton and Jason Price rounding out the top five.
"I've been racing for five years now and this is undoubtedly the best day of my karting career," said Mayes.
"It was a great race, with all of us swapping the lead over it was a lot of fun.  When I saw JH (Jason Hryniuk) and (Brendan) Nelson come together on the final turn and I somehow manage to sneak in front of them to take the win."
Two of the rising stars in the sport, Tyler Greenbury and Chris Hays, lined up on the front row with Jason Burns and Cian Fothergill on row two of the highly competitive Clubman Light category.
Unfortunately for Hays his race was over almost before it began when he fell victim to a turn one incident.
Greenbury moved his Tony Kart to the front entering turn one with three laps remaining and drove a defensive line over the remainder of the race to claim the win.
Lydon Dodge took advantage of Burns' attempt at a race-winning pass on the final corner to claim second spot.
After failing to finish the pre-final Ben Stewart was the hard charger of the race manoeuvring his way from 27th place on the grid to fourth at the finish.
Other victories went to Reece Sidebottom (Victorian), Jonathan Venter (Formula JMA), Ben McKinlay (Rotax Heavy), Bevan Garioch (Clubman Over 40s), Shannon Price (Senior National Light), Liam McLennan (Rookies), Joseph Mawson (Junior Clubman), Scott Simpson (Clubman Super Heavy), Jeremy Landt (Junior National Heavy), Daniel Stein (Leopard Heavy), Justin Garioch (Senior National Heavy), Josh DeMaio (Rotax Light), Luke Lane (Leopard Light) and Lachlan McHugh (Junior National Light).