Ricciardo sixth in Race 2 at Hungary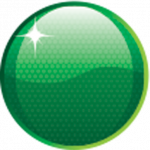 Daniel Ricciardo couldn't continue his winning form at Hungary in the second Formula Renault 3.5 race at Hungary.
After winning Saturday's first race, the Australian driver could only manage seventh in qualifying before finishing sixth in the race.
The Red Bull-backed Tech 1 Racing driver now sits 11 points adrift of Carlin's Mikhail Aleshin in the championship.
The race was won by Fortec Motorsport's Sten Pentus who claimed his second win of the year.
The race was red-flagged after 26 laps when Ricciardo's Kiwi team-mate Brendon Hartley's car stopped in a dangerous position at Turn 3.
Ricciardo admitted after the race that it was a hard day.
"Today was pretty difficult for us to be honest," he said.
"Yesterday I felt like the car was on the limit, but it was a good limit – I felt like I could really push hard.  This morning though in qualifying, it was really difficult.  I felt I was doing all I could in the car, but it just wasn't fast.  There just didn't seem to be enough grip to push anymore.
"I had an OK race, I managed to make up one place but to be honest we just didn't have the pace for me to make up many more.
"It's a bit of a disappointing end to the weekend considering how dominant we were yesterday, but we're still in a very strong position and will work hard over the break to make sure we're in the best possible shape for the next race in September."
The Formula Renault 3.5 drivers will now take a seven-week break for the next round in Hockenheim, Germany from September 3-5.