Marshall joins Townsville Fujitsu V8 ranks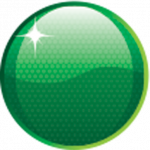 Another V8 Supercars endurance driver has been thrust into the Fujitsu V8 Supercars Series for this weekend's round at Townsville's street circuit.
Dick Johnson Racing-contracted driver Marcus Marshall will get the chance to blow off some cobwebs, taking over the Team Kiwi Racing Ford Falcon BA, recently campaigned by Matthew Hamilton.
Hamilton and TKR have withdrawn from the Townsville round due to a lack of budget.
Marshall will drive for Jim Beam Racing in this year's endurance races and is expected to partner Steve Johnson in the #17 Ford.
Marshall's drive at Townsville means that all three of MWM's drivers are V8 endurance drivers. Like Marshall, Luke Youlden has been given a one-off drive, replacing Ant Pedersen. Youlden will drive with Ford Performance Racing in the endurance races. Regular MWM team steerer David Russell will partner Jonathon Webb in the Mother Energy Drinks Ford Falcon.
The Gold Coast resident told Speedcafe.com.au that racing at Townsville was the best way to prepare for the endurance races.
"Blowing off the cobwebs is definitely the word for it," he said.
"It's a good chance to get into the rhythm before the Phillip Island 500. I haven't raced a car since December last year, so it's a good way to stay sharp, get in and do the best job we can."
This weekend's Fujitsu V8 grid is arguably the best class of drivers and cars the series has ever seen. Marshall acknowledges that the competition will be tough with drivers of the calibre of Paul Morris, Craig Baird, David Reynolds and Youlden joining the regular front-runners.
"It's hard to tell where we'll run," he said.
"We're up against a lot of good pedigree cars and a lot of good drivers. That was one of the main reasons why I accepted the challenge because there's a lot of depth this weekend. It will be one of the toughest Development Series rounds that there has ever been."
This will be Marshall's third race with Matthew White Motorsport. He drove with the team on two occasions at Wakefield Park and Queensland Raceway in 2007.
The Fujitsu V8 Series is a support class to the V8 Supercars Championship Series and will be on-track this Friday for the Sucrogen Townsville 400.