Harvick wins demolition derby at Daytona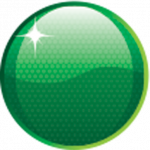 It was a wild Saturday night at Daytona International Speedway – so wild you had to wonder whether there were going to be any cars running at the finish.
NASCAR Sprint Cup Series standings leader Kevin Harvick won the last race on the track's current pavement after running up front all night. He managed to dodge the on-track fireworks that littered the Coke Zero 400 Presented by Coca-Cola from start to finish, a race that set a new event record with 18 different leaders and may spark conversation for years.
The 2.5-mile Daytona track is scheduled for repaving beginning immediately, but the old worn-out asphalt went out with a bang that left more than half the field beat-up and battered.
The stage for a green-white-checkered finish was set with one lap to go when two-time Indianapolis 500 winner Sam Hornish, Jr., lost control of his Dodge and clipped Kurt Busch, causing a lot of damaged to both cars.
Harvick's team-mate, Clint Bowyer, was leading on the restart but got tangled up down the backstretch and spun out of contention. It was a tough, tough break for Bowyer, who had appeared to be heading for his first Daytona victory.
Kasey Kahne finished second and Jeff Gordon third behind Harvick. Dale Earnhardt, Jr, was fourth after running poorly most of the night. Jeff Burton was fifth after being involved in a multi-car crash that red-flagged the race. More than 20 cars were involved in this accident, including Australian Marcos Ambrose, which had debris scattered for more than half-a-mile on the track. In fact, many of the frontrunners in the race were eliminated, including Juan Pablo Montoya, Tony Stewart, four-time champion Jimmie Johnson, Brad Keselowski, Ryan Newman and others.
An earlier accident with less than 60 laps remaining knocked another contender out of the race. Kyle Busch was leading when he drifted up across the nose of Montoya, turning Busch's Toyota into the outside wall and ending his chances.
The fact that Earnhardt finished fourth was testament to the fact that many of the fast cars were damaged in the huge wreck.
Carl Edwards finished sixth, followed by Kurt Busch, whose Dodge looked like a candidate for the junkyard. Busch was involved in several of the accidents.
Rounding out the top 10 were Reed Sorensen, Mike Bliss and Scott Speed.
RESULTS: Coke Zero 400 at Daytona International Speedway
| | | |
| --- | --- | --- |
| 1. | #29 | Kevin Harvick |
| 2. | #9 | Kasey Kahne |
| 3. | #24 | Jeff Gordon |
| 4. | #88 | Dale Earnhardt Jr |
| 5. | #31 | Jeff Burton |
| 6. | #99 | Carl Edwards |
| 7. | #2 | Kurt Busch |
| 8. | #83 | Reed Sorenson |
| 9. | #71 | Mike Bliss |
| 10. | #82 | Scott Speed |
| 32. | #47 | Marcos Ambrose |
2010 NASCAR Sprint Cup Series Points Standings after Race 18 of 36
| | | |
| --- | --- | --- |
| 1. | Kevin Harvick | 2684 |
| 2. | Jeff Gordon | 2472 |
| 3. | Jimmie Johnson | 2459 |
| 4. | Kurt Busch | 2439 |
| 5. | Denny Hamlin | 2400 |
| 6. | Kyle Busch | 2376 |
| 7. | Matt Kenseth | 2322 |
| 8. | Jeff Burton | 2319 |
| 9. | Tony Stewart | 2251 |
| 10. | Greg Biffle | 2234 |
| 11. | Dale Earnhardt Jr | 2177 |
| 12. | Carl Edwards | 2170 |
| 27. | Marcos Ambrose | 1660 |