Daniel Erickson takes maiden F2000 wins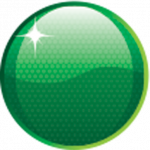 Australian international racer Daniel Erickson has broken through for his first race wins in America, taking victory in both of the weekend's F2000 Championship Series races at Watkins Glen.
Driving a Van Diemen for Quantum Mechanics/Primus Racing, the Sydneysider won Round 7 on Saturday and then backed up for another win in Sunday's Round 8.
With his first USA wins in the bag, Erickson has confirmed that he will contest the next races of the development championship at Lime Rock Park in Connecticut.
In Round 7, Erickson qualified second and overtook pole sitter Chris Livengood at half-distance of the 14-lap race, going on to win by 1.612 seconds.
In Round 8, he withstood enormous pressure from Brazilian pointscore leader Victor Carbone, leading from start to finish. Just 0.837s separated the pair at the chequered flag.
"I got a great start and was able to hold off Victor in the early laps, but my car's handling started to go away midway through the race and he caught me," Erickson said after Sunday's win.
"On the last couple of laps we were side-by-side down the back straight, and I had to use the inside line into the chicane to defend my position.
"But my car was great through the Inner Loop section, so I was able to hold him off."
The latest results have vaulted Erickson from a lowly equal-13th to sixth in the F2000 Championship point score.
Despite missing half of the eight series rounds held so far, he still has a realistic chance of finishing in the top three – or possibly higher.
Drivers are allowed to drop their worst two round results, and he is averaging only 1.5 points per round fewer than runaway leader Carbone.
Erickson's Watkins Glen double came in only his second race meeting driving an F2000 'wings and slicks' racing car.
"I've been rapt with the car and the Quantum Mechanics team all weekend – they did a great job," Erickson said.
"I have to thank everyone who has supported me from my first kart races – this weekend showed that I can win under pressure."
Erickson's next scheduled races will be in three weeks' time at the Lime Rock Park.