Australian IndyCar 1-2 at Watkins Glen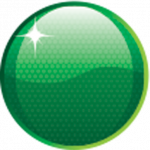 Australia scored a one-two result at Watkins Glen this morning in the latest round of the IndyCar Series.
Team Penske drivers Will Power and Ryan Briscoe finished first and second, giving the famous team its first one-two result in the Camping World Grand Prix at The Glen.
Power scored the victory from pole position – his fifth for the year – and extends his championship lead over Dario Franchitti to 32 points. He also has a 70-point advantage over Ryan Hunter-Reay in the Mario Andretti Road Course Championship standings heading into the Honda Indy Toronto in two weeks.
Power took the lead from Briscoe on lap 44, and Dario Franchitti also passed Briscoe for second and looked set to challenge Power until his tyres dropped off, allowing Briscoe back through.
Power said that he wasn't going to let the win slip without a flight.
"I wanted it really bad. I really wanted to win," Power said.
"I can't stand when you're the quickest in qualifying and then you have a bad race. Honestly, it was the first race that I pushed on every single lap. Never once that I didn't push.
"We had to get the fuel number the whole race so I had to push really hard while saving fuel. I had to get the lap time while saving fuel. It was just a difficult race, but it was great. I loved it."
Briscoe finished just over one second behind Power and said that he could do little to get by him.
"Will was strong," said Briscoe.
"It was a little bit frustrating, but with the downforce in the car I was able to look after my red tyres a bit more than Dario.
"He was hanging on for dear life at the end and thankfully his went off about a lap sooner than mine did so I was able to get him. It's a great way to bring home a Penske 1-2."
Franchitti eventually took third, with all three podium men are all competitors in this year's Armor All Gold Coast 600 V8 Supercars race.
Raphael Matos tied his season best with a fourth place in the HP de Ferran Dragon Racing car, ahead of Mario Moraes. Front-row starter Helio Castroneves clashed with Scott Dixon in the opening blows, cutting a tyre and dropping him down the order.
| | | | |
| --- | --- | --- | --- |
| 1. | Will Power | 60 | Running |
| 2. | Ryan Briscoe | 60 | Running |
| 3. | Dario Franchitti | 60 | Running |
| 4. | Raphael Matos | 60 | Running |
| 5. | Mario Moraes | 60 | Running |
| 6. | Dan Wheldon | 60 | Running |
| 7. | Ryan Hunter-Reay | 60 | Running |
| 8. | Scott Dixon | 60 | Running |
| 9. | Helio Castroneves | 60 | Running |
| 10. | Justin Wilson | 60 | Running |
| 11. | E.J. Viso | 60 | Running |
| 12. | Hideki Mutoh | 60 | Running |
| 13. | Marco Andretti | 60 | Running |
| 14. | Paul Tracy | 60 | Running |
| 15. | Takuma Sato | 60 | Running |
| 16. | Adam Carroll | 60 | Running |
| 17. | Alex Tagliani | 60 | Running |
| 18. | Bertrand Baguette | 60 | Running |
| 19. | Vitor Meira | 60 | Running |
| 20. | Danica Patrick | 60 | Running |
| 21. | Tony Kanaan | 60 | Running |
| 22. | Mario Romancini | 59 | Out of Fuel |
| 23. | Milka Duno | 57 | Running |
| 24. | Simona de Silvestro | 38 | Contact |
| 25. | Alex Lloyd | 22 | Mechanical |