Rally of Whangarei goes to Hayden Paddon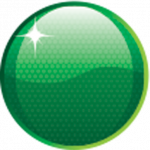 Kiwi Hayden Paddon has stamped his dominance on the International Rally of Whangarei in New Zealand from the very first stage of the two-day event; leading through both legs to take victory despite the final day's extremely wet conditions.
The 23-year-old, in a Mitsubishi EVO IX, established an unassailable margin of three minutes, 55 seconds over second-placed Kiwi Emma Gilmour with her Australian co-driver Ben Atkinson. Paddon won 13 of the event's 16 competitive stages and set five new stage records.
The rally counts towards both the Asia Pacific and New Zealand rally championships and Paddon was registered for points in both series – the Asia Pacific one courtesy of being allocated a wildcard entry.
Paddon and John Kennard, two-time New Zealand rally champions, also won this rally in 2007 and 2009 but ranked this one as the best.
"This one we did on our own from stage one. Some stages today I've pushed harder than I ever have before, and it all felt really comfortable and easy," said an elated Paddon.
Third was the first of the international drivers, Australian Brendon Reeves with his co-driving sister Rhianon Smyth, the pair finishing 27.8 seconds behind Gilmour.
"We were quite a bit off Hayden's pace so it was good to have someone to benchmark your times on and have a race to the finish," said Reeves.
A margin of just 0.5 seconds between Reeves and fourth placegetters Alister McRae (Scotland) and Perth's Bill Hayes in the Proton highlighted the closeness of their battle throughout Sunday's sodden stages.
McRae, an experienced World Rally Championship competitor, said the main thing was to secure a result for Proton in the Asia Pacific series.
"We managed to do that and the good thing about New Zealand even in the wet, the roads hold up," said McRae.
"It's been very busy for us over the past three months – the team hasn't had the time to work on and develop the engine.  We've had a few problems but we've got to the end here – that gives them a level base to go from. 
"Hopefully we can be more competitive and push a bit harder at Queensland, the next Asia Pacific Rally Championship round."
Among the other notable international competitors, former WRC Subaru works driver Chris Atkinson (Queensland) in the second Proton experienced mechanical issues on both days and was unable to finish despite a brief highlight of winning the first Sunday morning stage.
Top seed Japanese driver Katsu Taguchi had a wretched rally in the MRF Tyres Mitsubishi, limping through the first day and, with repairs, was able to finish 16th and still hold the APRC series lead. Taguchi's team-mate Gaurav Gill had a very strong run on Saturday holding second place overnight. Gearbox problems saw the Indian driver drop through the field to finish one place behind Taguchi.
The next round of the Asia Pacific Rally Championship will be on the Sunshine Coast with the International Rally of Queensland Friday 30 July – Sunday 1 August.  On-line tickets and spectator information are available at http://www.rallyqueensland.com.au/
Overall results : International Rally of Whangarei
| | | | |
| --- | --- | --- | --- |
| No | Driver | Car | Time |
| 1 | Hayden Paddon | Mitsubishi Lancer EVO IX | 2:46:32.7 |
| 2 | Emma Gilmour | Subaru Impreza WRX STI | +3:55.3 |
| 3 | Brendan Reeves | Subaru Impreza WRX STI | +4:23.1 |
| 4 | Alister McRae | Proton Satria Neo | +4:23.6 |
| 5 | Dean Sumner | Mitsubishi Lancer EVO IX | +5:27.7 |
| 6 | Patrick Malley | Mitsubishi Lancer EVO IX | +5:27.8 |
| 7 | Richard Mason | Subaru Impreza WRX STI | +7:51.5 |
| 8 | Kingsley Thompson | Mitsubishi Lancer EVO IX | +7:57.5 |
| 9 | Sloan Cox | Mitsubishi Lancer EVO X | +11:40.6 |
| 10 | Rifat Sungkar | Mitsubishi Lancer EVO IX | +19:46.1 |