Daniel Ricciardo wins Race 1 in Hungary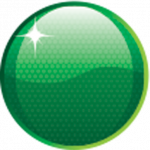 Daniel Ricciardo has stormed to his second victory of the season following a dominant performance in the Hungarian round of the 2010 World Series by Renault season.
The Perth-born racer, who celebrated his 21st birthday two days ago, put in a stunning performance to take his fifth pole position of the season and then completed his day with a lights-to-flag victory around the Hungaroring this afternoon.
Hot and humid conditions greeted the drivers as they took to the track for qualifying. Ricciardo looked strong from the outset and was clearly the driver to beat as he took provisional pole in the opening stages.
Taking to the track on new tyres half way through qualifying, Ricciardo strengthened his position further and by the chequered flag had taken pole by over half a second.
In Race 1, Ricciardo made a good getaway and managed to stay ahead of his main championship rival Mikhail Aleshin.
By lap five the gap was nearly three seconds, but a Safety Car period to recover a stranded car bunched up the field again.
At the restart, Ricciardo found himself under attack from Aleshin who had gained momentum, but the young Australian defended well and once he had broke the tow managed to break away, taking victory by an impressive 13 seconds.
Ricciardo said that he was well prepared for the hot conditions.
"It was a really hot race today and I think that probably affected a lot of the drivers," he said.
"As an Australian, I was probably slightly better equipped to deal with that than some of the guys from Northern Europe!
"I had an OK start, but I was still relieved to be leading in the first corner – which had been the aim.  After the Safety Car it took me a couple of laps to get back into the rhythm. I think I must have picked up some rubbish on my tyres.
"Once I managed to pull away a few seconds it was easier to build up a gap, and I could see from my pit board that I was gradually building up a bigger and bigger gap.
"Tomorrow will be the high down force race, so we might see some different drivers rise to the top. We aim to stay where we are though and make a repeat performance."