Old Rivals battle for the win at Husets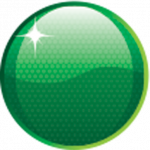 For over 30 years Sammy Swindell and Steve Kinser have been battling for wins in the World of Outlaws Sprintcar Series – a trend that continued at the Huset's Speedway this week.
The pair battled right down to the wire on Thursday night, with Swindell coming out on top to earn his second World of Outlaws win of the season.
Swindell took the lead from Lucas Wolfe on the 30th lap. Coming to the white flag, Kinser took the lead off turn four as the duo charged down the front straightaway, with Swindell battling right back and retaking the top spot in turn one. He would work his way through lapped traffic on the final lap around the high-banked bullring en route to the $10,000 triumph which was 270th of his illustrious World of Outlaws career.
"I'm just happy to get another win," said Swindell.
"We've been close there for quite a few of them. We just needed the breaks to go our way and tonight they did. I just had to get in the right place at the right time. We definitely had a bit more speed at the end."
Swindell battled Kinser for second for most of the race before getting around him on the 28th lap and setting his sights on Lucas Wolfe. He dove under Wolfe in turn four on the 30th lap using a slide job to take the lead, with Kinser coming with him to snag second, setting up the final five lap shootout.
"After one start, I knew what Steve (Kinser) was going to do, and I was able to go to the top and as soon as he moved back up I went down and was able to get him to move down, which is what I wanted to do," explained Swindell, who is a three-time World of Outlaws champion.
"He kind of helped me out by doing that and let me go right on around. Then it was a chance of running Lucas (Wolfe) down and seeing what we could do."
Kinser wound up second to cut a large chunk off of Joey Saldana's lead in the series standings and now is just 10 point back as he chases his record 21st title.
Lucas Wolfe led 29 laps en route to finishing third in the Allebach Racing Maxim ahead of Jason Meyers, Craig Dollansky, Donny Schatz and Kraig Kinser. Paul McMahan was eighth ahead of Australian Brooke Tatnell and Mark Dobmeier came from 17th to finish 10 th.
Joey Saldana, the current World of Outlaws point leader, finished 12th in the Budweiser Maxim.
World of Outlaws Sprint Car Series
Huset's Speedway
Brandon, SD
A-main (35 laps)
| | |
| --- | --- |
| 1. | Sammy Swindell |
| 2. | Steve Kinser |
| 3. | Lucas Wolfe |
| 4. | Jason Meyers |
| 5. | Craig Dollansky |
| 6. | Donny Schatz |
| 7. | Kraig Kinser |
| 8. | Paul McMahan |
| 9. | 59-Brooke Tatnell |
| 10. | Mark Dobmeier |
| 11. | Jac Haudenschild |
| 12. | Joey Saldana |
| 13. | Tim Kaeding |
| 14. | Scott Winters |
| 15. | Danny Lasoski |
| 16. | Jason Sides |
| 17. | Tony Bruce Jr. |
| 18. | Ben Gregg |
| 19. | Brian Ellenberger |
| 20. | Toni Lutar |
| 21. | Chad Meyer |
| 22. | Sam Hafertepe Jr. |
| 23. | Kerry Madsen |
| 24. | Chad Kemenah |
World of Outlaws Championship Standings through July 1
| | | |
| --- | --- | --- |
| 1. | Joey Saldana | 4318 |
| 2. | Steve Kinser | 4308 |
| 3. | Jason Meyers | 4285 |
| 4. | Donny Schatz | 4151 |
| 5. | Jason Sides | 4123 |
| 6. | Paul McMahan | 3996 |
| 7. | Lucas Wolfe | 3987 |
| 8. | Jac Haudenschild | 3931 |
| 9. | Craig Dollansky | 3930 |
| 10. | Danny Lasoski | 3872 |