Hayden Paddon leads Rally of Whangarei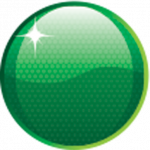 Kiwi driver Hayden Paddon holds a 70-second lead in the International Rally of Whangarei midway through the two-day event.
Driving the Paddon Direct Mitsubishi, he leads Indian Gaurav Gill and Australian Glenn Macneall in the MRF Tyres Mitsubishi. A second Kiwi, Emma Gilmour in her Subaru Impreza WRX, with Australian co-driver Ben Atkinson, complete the top three in the international event which is part of both the Asia Pacific and New Zealand rally championships.
Paddon said he wanted to go hard from the outset, but the 23-year-old two-time New Zealand champion almost went too hard during the event's opening and longest stage, Mititai, southwest of Whangarei.
"We had a bit of a moment about halfway through and pretty much had all four wheels down a bank," said Paddon.
"There was a fine line in our tyre choice for this afternoon. If we went back out on a soft [as he used in the morning] it would have been too soft and the medium perhaps a little bit too hard – it's just a matter of some compromise really. We'd like to find a bit more speed again tomorrow. 
"This is the first time on this style of tyre for us so were getting an idea of how they operate , especially if some wet weather comes [as is forecast] that will probably help us a bit [running first on the road]."
Current Asia Pacific Rally Championship leader and Gill's MRF Tyres team-mate Katsu Taguchi, from Japan, has had a tough day as the number one seed. From his position at the front of the field, the former APRC champion is struggling in 23rd position with engine problems that the team hopes to fix overnight.
Paddon's dominance was clear, as he won six of the day's eight stages. The two other wins, on the 1.5 km Pohe super special stage, went to Taguchi for one and Gill and Gilmour sharing the honours on the second run.
Also featuring during the day's action were the bright yellow Proton Super 2000 rally cars of former World Rally Championship drivers Scotsman Alister McRae and Australian Chris Atkinson. Atkinson showed pace early on finishing the first two long stages fourth and second but, by the third stage, mechanical woes had again struck the Proton which suffered alternator issues. With the car now repaired, Atkinson is scheduled to restart in eleventh position on Sunday.
McRae has had a better day than his team-mate despite "not flowing 100%" in the earlier stages. McRae made a change in tyre choice during the lunchtime service break, resulting in consistent top five stage times through the afternoon.
"We went for a harder compound tyre and made a few suspension changes, so the car is more to my liking now," said McRae.
Australian brother and sister Brendan Reeves and Rhianon Smyth are holding down fifth position.
The rally resumes just after 8am on Sunday with Paddon leading the field through another eight competitive stages before the ceremonial finish at Whangarei's Quayside Town Basin from 3:30pm.
Overall results – End of Leg 1 of 2 : International Rally of Whangarei
| | | | |
| --- | --- | --- | --- |
| No | Driver | Car | Time |
| 1 | Hayden Paddon | Mitsubishi Lancer EVO IX | 1:24:02.7  |
| 2 | Gaurav Gill | Mitsubishi Lancer EVO X | +1:10.8 |
| 3 | Emma Gilmour | Subaru Impreza WRX STI | +1:48.1 |
| 4 | Alister McRae | Proton Satria Neo | +1:58.0 |
| 5 | Brendan Reeves | Subaru Impreza WRX STI | +2:17.9 |
| 6= | Chris West | Mitsubishi Lancer EVO IX | +2:38.0 |
| 6= | Patrick Malley | Mitsubishi Lancer EVO IX | +2:38.0 |
| 8 | Glenn Inkster | Mitsubishi Lancer EVO IX | +2:44.6 |
| 9 | Dean Sumner | Mitsubishi Lancer EVO IX | +2:46.0 |
| 10 | Glenn Smith | Mitsubishi Lancer EVO X | +3:19.4 |