What's on the Box?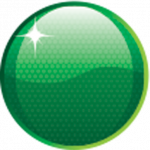 The end of three consecutive weekend's of racing in the MotoGP headlines the LIVE TV coverage of motorsports this weekend.
Bikes
After races in the UK and the Netherlands, MotoGP heads to the Catalunya Grand Prix in Spain. Can anyone stop Jorge Lorenzo? Casey Stoner's first podium of the season came last weekend at Assen and he will be one to watch. Qualifying can be seen on ONE HD on Saturday evening. LIVE coverage of the 125cc category will be on Sunday evening on ONE HD from 6.45pm, Moto2 LIVE from 8pm and MotoGP LIVE from 9.30pm.
NASCAR
NASCAR visits the famous Daytona International Speedway for the second and final time in 2010. ONE HD has all the LIVE action. The Nationwide Series' Subway Jalapeno 250 will air LIVE from 9.30am Saturday morning. You can then choose to watch Sunday morning's Sprint Cup Coke Zero 400 LIVE on either ONE HD or Foxsports.
Indycars
The Indycar Series returns to road course events this weekend with LIVE coverage from Watkins Glen on ESPN from 5.30am Monday morning. Series leader, Will Power of Toowoomba, dominated the early season running on the road course events and is the one to watch this weekend.
World Touring Cars
There is extensive LIVE coverage of the World Touring Car Championship from Portimão in Portugal on Eurosport. Included in the LIVE coverage is race day warm-up from 5pm Sunday, plus race #1 LIVE from 8.45pm and race #2 LIVE from 1.30am Monday morning.
Other
On Saturday evening there is LIVE coverage from 8pm of the F2 World Championship from Portugal. LIVE at 9pm is the World Series by Renault from Hungary. From 10.30pm is LIVE coverage of the GT3 Series from Paul Ricard in France on Foxsports. LIVE from 7pm Sunday evening you can catch the second GT3 race and GT1 series from Paul Ricard on Foxsports at 9.30pm. LIVE coverage of the Grand-Am Rolex Sportscar Series' Brumos Porsche 250 @ Daytona can be seen from 1am Sunday morning.
Don't miss
Make sure you catch V8Xtra on Seven on Saturday from 12pm. This week's show includes a day-in-the-life of defending two-time V8 Supercar Champion Jamie Whincup during the Hidden Valley round.
For the full TV guide CLICK HERE