Marcos Ambrose chases elusive Montreal win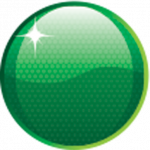 Australian NASCAR driver Marcos Ambrose says that he will return to the Circuit Gilles Villeneuve for as long as it takes for him to finally score that elusive victory in Canada's annual Nationwide Series road course race.
Ambrose has led a swag of laps at all three events held at the Montreal circuit, only to suffer heart break in the final stages of each event.
At the inaugural NAPA Auto Parts 200 in Montreal in 2007, Ambrose held the lead late in the race only to be deliberately spun by Robby Gordon, who NASCAR had stopped scoring, only for Gordon to stay on track to unleash retaliation on Ambrose for an earlier incident.
In 2008 Ambrose was clearly the class of the field, but in a race staged in heavy rain, the Australian was denied a shot at victory when the race was ended early due to the treacherous conditions, just as Ambrose was racing back up the order after being penalised for speeding in pit lane while leading.
And then last season, in arguably the most painful of all the Montreal incidents, Ambrose dominated the entire event, only to clip the kerb at the final chicane on the final lap while under pressure from Carl Edwards, causing his car to stumble and allow Edwards to drag past and take the lead only metres from the chequered flag.
That last corner pass came just 24 hours after Edwards crashed the Daytona prototype that Edwards and Ambrose were to share in Ambrose's Grand-Am Sportscar debut, robbing the Australian of any chance to race in that event.
Now, Ambrose has his sights set on just one thing in Montreal on August 29, a victory for JTG Daugherty Racing.
"I will come to Montreal … as often as it takes for me to win here," said Ambrose.
"We have led so many laps at Circuit Gilles Villeneuve, but a NASCAR Nationwide Series victory at this road course has been elusive for us.
"We are actually in the midst of preparing cars for the NAPA Auto Parts 200 at Montreal and also for Watkins Glen International.
"We have two NASCAR Nationwide Series victories at The Glen and we are hoping to add a mark in JTG Daugherty Racing's win column at Montreal.
"We have only one goal and that's to win the thing."
While Ambrose will be up against Sprint Cup stars such as Edwards, Brad Keselowski and Joey Logano, as well as local Canadian heroes such as former F1 world champ and Indy 500 winner Jacques Villeneuve, Patrick Carpentier and Ron Fellows, event promoter François Dumontier is encouraging Canadian fans to cheer for the Aussie.
"In all fairness to all the drivers scheduled to compete in the 2010 NAPA Auto Parts 200 Presented by Dodge, we are delighted with the return of Marcos Ambrose and wish him all the best in his quest for that elusive win on Circuit Gilles Villeneuve," said Dumontier.
"If Marcos finally wins here, I am asking fans to celebrate his victory: first, because he will have earned it, but also to give him the desire to come back again over the course of the next few years to try and win it again."
Before Ambrose seeks that elusive Montreal victory, the Australian will hit a road course where he enjoys much better luck, seeking to win his third consecutive Nationwide Series event at the Watkins Glen road course.
Ambrose was third fastest in final practice this morning in practice for the Coke Zero 400 at Daytona International Speedway after posting the 33rd fast time in opening practice earlier in the day.
See below video highlights, or rather lowlights, of all three of Ambrose's near misses in Montreal.