Daniel Ricciardo gets more F1 test miles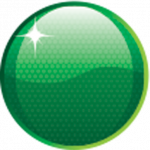 Australian Formula One hopeful Daniel Ricciardo received another chance in a Red Bull Racing car yesterday at Silverstone, UK.
The West Australian driver got a late call up by Red Bull Racing to complete driving duties in the team's test car. The 20-year-old is a test and reserve driver for Red Bull, working alongside regular drivers Sebastian Vettel and fellow Australian Mark Webber.
The car is an older-model Red Bull Racing chassis, used primarily for promotional activities. The purpose of his test was to shoot footage for the television broadcast in the UK.
It is only the sixth time that the 20-year-old has sat in a Formula One car – and the first time this year. Last year, he completed two days of straight line testing before a three-day test at Jerez.
Ricciardo told Speedcafe.com.au that he was pleased to take the 'come drive the Formula One car" phone call.
"I only found out the day before, so it was really last minute," he said.
"But I didn't complain at all! I was pretty excited.
"I've sat in an F1 can on six occasions now, and that was the first time I've been in that car.
"The test car is not really built for the circuit. It sits very high because they run it on streets for demonstrations. It's a very imbalanced car as I found at yesterday – it moves a bit down the straight.
"But it's quite easy to drive, it's quite forgiving. It has got the old V10 Cosworth in it so it sounds a bit better. It was good fun."
Besides his reserve driver role for Red Bull Racing, Ricciardo competes in World Series by Renault for Tech 1 with Red Bull backing. He currently sits second in the title, nine points behind Carlin driver Mikhail Aleshin at the halfway point of the series.
Ricciardo heads to Hungary this weekend for Races 10 and 11 of the World Series by Renault.
For more with Daniel Ricciardo on his World Series campaign and life as a Red Bull racer CLICK HERE