Cam McConville's full-time return chance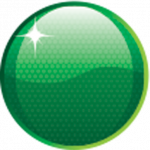 Cameron McConville is in line to turn his one-off drive of the Gulf Western Oils Commodore VE next weekend at the Surogen Townsville 400 into a larger role with the team later this season.
It was announced yesterday that rookie driver Daniel Gaunt was released from his drive, replaced by McConville for the Townsville street race.
For the next two endurance races at Phillip Island and Bathurst, Mark Noske and Nathan Pretty will take control of the #30 Lucas Dumbrell Motorsport Commodore VE.
After that meeting, the Armor All Gold Coast 600 will definitely see Scott Pruett drive the car, although his team-mate, and the driver of the car for the rest of the season, remains up in the air.
McConville is contracted to the Toll Holden Racing Team for Phillip Island, Bathurst and the Gold Coast, but at this early stage, is emerging as the favourite to take over the Gulf Western Oils seat for the final three rounds at Symmons Plains, Sandown and the Sydney Telstra 500.
McConville, 36, told Speedcafe.com.au that his ride with LDM at Townsville is strictly a one-off, but there's a "possibility" he could jump back in the car after the enduros.
"Yeah, at this stage, it's just a one-off," he said.
"Lucas was keen to get someone with experience. I've raced at Townsville before, and rather than Mark or Nathan who haven't been there before, I suppose I tick that box.
"But as far as the rest of the year goes, if it doesn't clash, I'm certainly open to discussions. I haven't made a commitment in that regard. At this stage, if Townsville works well and we all work well with each other, then it will be a possibility.'
After announcing his retirement from full-time racing at the end of last year, McConville bought a Jax Quick Fit Tyre franchise in Moorabbin, Victoria. Since then, he contested a round of the Fujitsu V8 Series in a Jax-backed Walkinshaw Racing-prepared Commodore, winning the Winton round. He was set to drive that VE again at Townsville, but this new deal sees him hand the keys to Craig Baird.
The #30 Gulf Western Oils Commodore VE will feature Jax Quick Fit Tyre branding on the car at Townsville.
McConville admits that being away from motor sport has worn thin on him.
"I felt like I needed a break away from it," he said of his original full-time retirement plans.
"I wanted something there for my family which is why we opened the Jax business, but it didn't take long for me to miss racing, and as the months went on, I started to miss it even more.
"I bought a go-kart and all that, but I'm a competitive person by nature, and I want to test myself in the toughest category there is and that's the Main Game.
"The Fujitsu Series wasn't to feed the ego. I've been in the Main Game for 10 years, and if I'm to race full-time, that's where I need to be. I think my commitments in the media over the last few years, now that I've been able to analysis it, probably shortened my racing career a few years.
"Now I realise the biggest thing that I enjoy doing each time I get up in the morning is preparing for a motor race. We'll see. This is a toe in the water because I know the Main Game is bloody tough. If it goes well, I'll look at doing more races again."
McConville is looking forward to working with Lucas Dumbrell and his small but experienced team.
"Lucas has a great team. I was there yesterday for the first time and I think he has some good guys," he said.
"I worked with Dean Orr (team manager) when I was a kid at Dick Johnson Racing. I always found him very professional and a good guy as well.
"The team has a great connection with Walkinshaw Racing as well, which is a real key. You need to have that, whether it's FPR on the Ford side or Walkinshaw on the Holden side, you've got that lifeline. Tony D'Alberto has proven this year that one-car teams can still be competitive – he is the benchmark. That's where Lucas's team can be, and I think he will be with the infrastructure he has set up."