Australian Six Hour scores major sponsor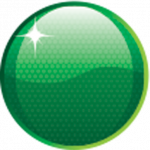 Dial Before You Dig has come on board as the title sponsor of the inaugural Australian Six Hour at Eastern Creek Raceway on July 17-18.
The all-new production car endurance race will now be known as the Dial Before You Dig Australian Six Hour, with the national referral service for information on underground pipes and cables joined by Bendix, Australia's largest automotive friction material manufacturer as sponsors for the event.
Bendix will be the title of sponsor of the Class A for High Performance All-Wheel Drive cars, including vehicles such as Mitsubishi Lancer Evos and Subaru WRX Stis.
For Dial Before You Dig, the event is an extension of their existing sponsorship arrangements, including a pair of cars competing in the Australian Saloon Car Series, which are the main support category to the Six Hour.
"Dial Before You Dig is proud to be the major sponsor of the inaugural Australian Six Hour Enduro," said Paul Newman, manager of Dial Before You Dig Queensland.
"Dial Before You Dig has been involved in sponsoring motorsport for a number of years now, and we encourage people to get out to Eastern Creek to support this inaugural race, it promises to be a fantastic event."
In other Dial Before You Dig Australian Six Hour news, live streaming of the race will be available over the internet.
After a successful trial at last year's Shannons Nationals finale at Sandown, the broadcast will again take place, but for the first time, the Shannons Nationals will utilise the onsite outside broadcast facilities of AVE, who produce the series' regular television programming on SBS Speedweek, as well as Inside Speed on Fox Sports.
"It will be a major undertaking, especially considering the length of the event, but viewers from around the world will be able to watch the race live through the Shannons Nationals website (http://www.thenationals.com.au)," said Rob Curkpatrick, Director of the Shannons Nationals.
"It's the perfect event to reintroduce live streaming, and we're very excited, especially with the assistance we have been offered by AVE.
"For the first time we will be operating the coverage through an onsite broadcast van complete with a producer and commentary team.
"The live broadcasts from Sandown and Wakefield Park had a fantastic reception, and showed to us that the internet is the future of sports broadcasting.
"Live internet streaming gives fans at home the opportunity to follow all of the drama and excitement as it happens, also allowing for interaction with the commentators."
Broadcast coverage details will be available on the Shannons Nationals website during the lead up to race week.