Anthony Tratt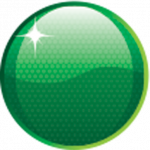 Anthony Tratt has had a connection with motorsport since he was 10 years old. His introduction to the world of motorsport didn't come via karts, like most drivers, it was through his relationship with the Seton family.
"Glenn Seton and I grew up together and went to school together as kids in Sydney," Tratt told Speedcafe.com.au
"We used to jump in the truck with old Barry Seton and drive to Amaroo, Oran Park and Bathurst.
"In those days Russell Skaife and Barry Seton were very close friends, so Mark (Skaife) was with us as well.
"This goes back to when we were 10, 11 years old. That was my first taste."
Tratt's first foray into competitive motorsport came via motorcross and then by helping out Glenn Seton.
"My dad was in the army and was always away somewhere so I didn't have the support I needed to go karting so I went and raced motorcross bikes instead," Tratt said.
"Glenn (Seton) and Mark (Skaife) were into their karting at that time.
"Glenn started his own team and I'd give him a hand because they were short on staff."
The opportunity to race cars was gifted to him in the early 1990s when a friend of Tratt asked him to build a Porsche.
"Once you've raced anything and racing is in your system it's hard not to do it, so after a while I got bored of just helping out," said Tratt.
"At the time, a friend of ours was building a Porsche Cup car, so I helped him out. In the end the guy who owned it wasn't able to race it, so I was asked to have a go.
"My first race was at Adelaide and we won. They thought that was pretty good, so I was allowed to race again."
Tratt and Paul Little have been almost inseparable for almost 20 years. Little is the man behind transport giant Toll, he and Tratt met in the early 1990s when both were racing Porsches. By 1998 they had forged a partnership that saw Little running his own V8 team with Tratt doing the driving.
"We did the Australian Porsche Cup together for quite a few years and won a lot of races together,  then the Chairman of Toll decided that he was over Porsches and without talking to anyone went out a  bought an ex-Perkins VL Commodore," Tratt said.
"I was at a Porsche test day at Calder one day when a Toll Racing trailer arrived and I was told 'this is it, you're racing at Sandown'."
His fulltime V8 career started in 1997, when he raced at Wayne Gardner Racing.
"I raced with Wayne Gardner in the Coke team in '97," said Tratt.
"Paul Stokell and I drove the second car and Neil Crompton and Wayne drove the lead car.
"We went from there to leasing a few cars in 1998, then we started our own team."
In the years that Tratt was involved in V8 racing, he was competing against the big teams in the sport that not only had budget, but the advantage of two cars. That said, he is extremely proud of what he was able to achieve.
"We were a little team, most of our team were volunteers," Tratt said.
"Even though we had our own work shop, we did everything we could with the budget we had.
"To run in the middle of the field most of the time was quite satisfying. We were only six-tenths off the fastest times and we were a tiny little team.
"It was frustrating, but at the same time, when I look back at what we had and how we did it, I think we did a reasonable job."
Like most drivers, Tratt's favourite memories involve Bathurst.
"I did enjoy going to the races and competing," said Tratt.
"I'm competitive, I'd bet on two flies walking up a wall. It is frustrating when you're not successful, but we had a few really good runs.
"My highlight was Bathurst in 2004, everything clicked that weekend.
"It was a race where the car felt fantastic. I'd always heard these guys saying when they're right they're really nice to drive, and this thing was.
"It was a really great day."
Tratt finished that race in 18th place, partnered by Tomas Mezera.
Tratt's last full-time V8 race was in the final round of the 2005 V8 Supercars Championship Series at Phillip Island. Unfortunately, he didn't get to start the race meeting when he had a large accident at the Hayshed.
He returned the following year in the endurance races, teaming up with Tony D'Alberto at Bathurst for the HSV Dealer Team. Again, his race ended with a crash at Reid Park. Besides his V8 racing that year, he also raced in Carrera Cup, finishing eighth in the championship.
Since Tratt's retirement from racing he has been focusing on his own business. Tratt now sells protective fire bunkers, both in Australia and overseas.
"Believe it or not we manufacture bush fire bunkers," Tratt says proudly.
"I saw a story on the news about the Californian fires, they spoke of many missing people that got trapped in the mountains, many of whom were unaccounted for. It got me thinking about what you do in that situation. The answer is fire bunkers.
"I did my research; then got everything going. We got accredited by the federal government and can claim to be the only fire bunker builders in the world."
As for a return to racing, the answer is a solid yes.
"I have plans to get back in the car," Tratt said.
"Next year I'll do the Touring Car Masters Series."