Anthony Tratt eyes Touring Car Masters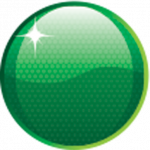 Former V8 Supercars driver Anthony Tratt plans to return to the racing seat in the Touring Car Masters Series.
The Porsche champion turned V8 privateer is eyeing a seat in the 'golden oldies' class in a yet-to-be determined car.
"I have plans to get back in the car," Tratt told Speedcafe.com.au.
"Next year I'll do the Touring Car Masters Series.
"A friend of mine has been really keen to get in the series for a while and he's been asking of I'd drive the car if he got it. I didn't think he was too serious about it, but it seems he really is, so it will be great to get back in there and have a go."
Tratt was at Darwin two weeks ago and said that the racing in the series isn't for the faint hearted.
"I was watching that Monaro in Darwin, and I tell you, it wasn't short of much power!" he said.
"We certainly wouldn't build a car, maybe do a lease arrangement, but the guy that I'm working with is pretty serious about it.
"If I'm going to do it, I want to do it to enjoy it. We don't want the pressure of V8s. But I guess you say that but when you get in it, the red mist descends!"
For more with Anthony Tratt, CLICK HERE for today's edition of 'Where are they now?'