Pretty and Noske aim for B1000 top 10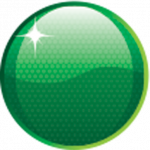 One week ago, Nathan Pretty thought he had no chance of securing a seat in this year's V8 Supercars endurance races.
Fast forward a few days, Pretty has been confirmed as Mark Noske's partner in the #30 Gulf Western Oils Commodore VE.
The news comes after the entry's rookie regular Daniel Gaunt was shuffled aside, effective immediately, with Toll Holden Racing Team endurance driver Cameron McConville replacing him in the Commodore next week at Townsville.
The car's driver after the endurance races is yet to be confirmed.
Pretty, a Bathurst veteran, will compete in his 13th mountain classic, holding an impressive record of seven top 10s in the past 10 years in 'The Great Race.'
Pretty told Speedcafe.com.au that he is itching to get back behind the wheel of a V8 Supercar.
"It's fantastic for me," he said.
"I thought I was out of the frame for the enduros, but this only came up in the last week.
"Lucas has come forward and offered me a drive, which is just great. There's no reason why Mark and myself can't have a strong result. The car is obvious a good thing, but with Daniel being a rookie and being new, he hasn't adapted as fast as they'd like."
It is expected that Pretty and Noske will get a chance to test the Gulf Western Oils Commodore at Winton before the enforced testing ban comes in during V8's nine-week mid-season break.
Pretty is looking forward to working with Lucas Dumbrell Motorsports' small, yet experienced team.
"It's going to be great working with Curl (team manager Dean Orr). I'm obviously extremely appreciative of Lucas for giving me the opportunity," he said.
"Phillip Island is going to be reasonably difficult. Normally the enduro deals get done early and you get a lot of testing miles. This year, I've done four laps in a V8 since Bathurst.
"But there's no reason why I can't get comfortable in it. Maybe a top 15 at Phillip Island, and I'll be well and truly aiming for a top 10 at Bathurst.
In all of his years at Bathurst, Pretty hasn't raced with Noske in the endurance races, but he says the pair has a mutual respect.
"I haven't raced with Mark before, but we've been good mates and raced pretty hard against each other in previous years," he said.
"He would have had a good result at Bathurst except for the last few laps where he got shuffled back a couple of spots. There's absolutely no reason why we can't get the job done. Lucas has a very good little team based around him. It's only a one-car team, but I think Mark and I can do a very good job for him and finish near the top 10."
Pretty is currently in Malaysia conducting advanced driver training at the Sepang International Circuit.
The L&H 500 at Phillip Island will be held on September 10-12 before the Supercheap Auto Bathurst 1000 on October 7-10.
MORE NEWS: For more on McConville driving for Lucas Dumbrell Motorsport CLICK HERE