New SBR Ford could make Island debut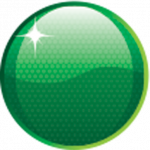 Alex Davison could have his brand-new IRWIN Ford Falcon FG as early as Phillip Island.
After a number of delays through the year, Stone Brothers Racing's team boss Ross Stone told Speedcafe.com.au that his team will decide after Townsville if it will complete the build of new FG chassis in time for the L&H 500 in September.
"We're on track for Phillip Island, but we've still got a lot of work to do on it," he said.
"We'll probably make a real decision whether to go for it or not after Townsville. Once we get through that race meeting, we'll have a regroup and see where we're at."
Stone says that there is still significant work to be completed on the chassis before it is ready.
"The chassis needs some more work before it gets painted. Not too much, but it needs a bit of time spent on it," he said.
"We're just allocating our time to bits and pieces at the moment."
The news of Davison's new car nearing completion comes on the back of one of SBR's best race meetings at Hidden Valley two weeks ago. SP Tools driver Shane van Gisbergen finished both races on the podium, Davison scored his maiden pole position and third driver Tim Slade racked up two top 10 finishes.
"It was a very good meeting for us," Stone said.
"Our cars were pretty good and we're really looking forward to Townsville.
"Last year at Townsville, we had a problem with our steering racks. Since then, we now make all of steering racks in-house. I'm pretty sure that the issue will be gone and we're all looking forward to making up for last year."
The Sucrogen Townsville 400 will run next weekend (July 9-11).
SBR is conducting a driver evaluation day at Queensland Raceway today for Kiwi endurance driver Shane van Gisbergen. CLICK HERE for yesterday's full story.