New caller for V8TV's support coverage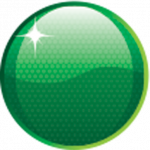 V8 Supercars Television will trial a new host commentator for the next round of the Genuine Ford Parts Australian Formula Ford Championship.
Former racer Cameron van den Dungen will step into the commentary booth to call the post-produced Formula Ford show from Townsville.
The show will be televised on the Seven Network on August 7 at 2.30pm.
Van den Dungen replaces regular support caller Aaron Noonan for the round. Noonan will continue to call the other support classes from Townsville (Fujitsu V8s, V8 Utes and MINI Challenge).
Van den Dungen, a former competitor in the Victorian Improved Production class, was used by V8TV as an on-track caller at Phillip Island and Bathurst. Since then, he was given a trial in V8TV's Sydney studio and did enough to impress V8 Supercars TV executive producer Murray Lomax
Lomax told Speedcafe.com.au that van den Dungen's role was a trial, but his promise warranted a chance.
"We're just testing him out in a real environment," he said.
"He's done some work for us in the studio before. He did some PA (public announcement) commentary with us and shows a lot of promise, but there's a big difference between doing PA commentary and doing post-produced support category commentary.
"We've got a bit of work to go through with it – he knows that, and we know that – but we'll give him a try to see what the answers are."
Van den Dungen was pleased to have the opportunity in the caller's box.
"It's a really big step up for me," he said.
"I was a competitor 18 months ago and jumped into the commentary because a guy called Darren Smith threw me into the booth when my car broke down. I didn't think it would progress to this so quickly.
"Murray gave me a run with V8TV on-track at Phillip Island and Bathurst, and it has progressed a lot faster than I expected.
"The guys at V8 Supercars TV have been fantastic and shown a bit of faith in me."
He says that Formula Ford is the perfect category to kick off his on-air calling career.
"Formula Ford is the best category I could have hoped for to get my first go on Channel 7," he said.
"I was a big part of the CAMS Rising Star program a few years ago and have always been close with the guys within the Formula Ford Championship. I love the category. I'm an open wheel man at heart, so it's a great spot to start."