Local Townsville driver to debut in V8 Utes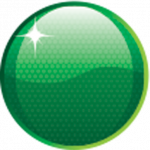 The Yokohama V8 Utes Series will have a local Townsville representative in the ranks next weekend at the second-running of the popular street race.
Townsville driver Graham 'The Mole' Edwards will make his debut in the 32 car field when he steps into the Holden VE of Greg Thomas Racing for Round 4 of the series.
Edwards, 20, started his racing career in karts before stepping up to the Queensland Gemini Series. He sees his first run in a V8 Ute as a stepping stone towards his career in V8 Supercars.
"I moved into a Gemini with Wilson Brothers Racing and my goal was to get into the V8 Utes," he said.
"I'm really excited, it's only 10 days away now and it's exciting to be racing at my home track in front of a home crowd.
"After my first test session (in Peter Burnitt's Ford BF), I came to really enjoy driving the Utes. It's more fun than the Gemini and my ultimate goal from here would be to try and get into Supercars."
Edwards will be the second youngest driver on the grid after rookie Rhys McNally who will be 20 later in the year.
The youngster has backing from local businesses including QDP Directional Boring, Protection Plus Security, Maxfit Health & Fitness, Opposite Lock Townsville and is looking to gain more support over the weekend to see him continue in the series for the rest of the year.
"I would like to come on board for the year. That's why we decided to start at Townsville as I've got the local backing here and will try and find some more support to carry on for the rest of the year," he said.
The V8 Utes will hit the track on Friday, July 9 for practice sessions. Racing begins Saturday with the Armor All Pole Award up for grabs in qualifying at 9am followed by Race 1, which will be televised live on Network Seven at 1:30pm. Sunday will see the Race 2 reversed grid race (number of grids to be reversed will be determined after a ballot draw after Race 1) and will end with Race 3 at 3:30pm.