Kenny Brack to head Ford's X Games entry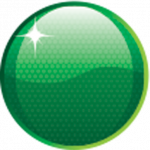 1999 Indy 500 winner and defending X Games Rally Champion, Kenny Brack of Sweden will once again be part of an official four-car entry from Ford at the 16th annual extreme sports spectacular in Los Angeles.
The specially-prepared Fiestas will compete at the Los Angeles Coliseum on Saturday 31 July.
As well as Brack, the line-up will include American action sports icon Ken Block (USA), Tanner Foust (USA) and 10-time medallist Brian Deegan (USA).
The Fiesta competition cars will be prepared and run by Swedish team Olsbergs Motor Sport Evolution, which operates Ford customer competition programmes in both the United States and Europe. 
Brack made a memorable X Games debut last year by winning the rally competition.  The 1998 IndyCar Series champion retired from full-time racing in 2006 but still drives competitively in special events.
"I participated in X Games last year as a one-off favour to a friend but I really enjoyed it and when Olsbergs, Ford and the X Games wanted me to return to defend my title, I was more than happy to commit," said Brack. 
"It felt really good to be back in the host seat in the United States last year and X Games is a phenomenal event.  As I look to defend my title this year, I know I will be a target. 
"Last year was great, but this year there will be a different track and I am looking forward to the new challenges." 
Block, a three-time medallist at X Games, has cultivated a tremendous following among the action sports community with his Gymkhana videos on YouTube. 
Block has switched from Subaru to Ford this year, running dual programmes in the Rally America championship in a Fiesta and the World Rally Championship in a Focus RS WRC.
"X Games is one of the most fun and unique events of the year for me," said Block. 
"I really enjoy hanging out in Los Angeles with all my friends and racing in a very intense and crazy atmosphere.  Plus, this year, I get to actually drive the Fiesta at X Games – the car that beat me in 2009."
ROCKSTAR Energy Drink drivers Tanner Foust and Brian Deegan will also return in a Fiesta.  Foust took his race-prepared Fiesta five-door hatchback to a bronze medal in last year's X Games, narrowly losing in the semi-final to Brack.  He has continued racing a Fiesta in European rallycross with the Olsbergs MSE team. 
Foust is an accomplished driver, having won in a wide range of motorsport disciplines, including X Games.
Moto superstar Brian Deegan finished last year's X Games in a strong fourth.  A 10-time games medallist, including three gold medals for Moto X Best Trick (2002, 2003, 2005); Deegan is in his third year in the rally competition.
This year the X Games rally segment will comprise two competitions, the Super Special that Brack won in 2009, and a European-style rallycross where four cars will race simultaneously against each other.  The Ford foursome of Brack, Block, Deegan and Foust will drive their Fiestas in both competitions.
The X Games, considered the premier action sports event in the world, features athletes from across the globe competing in a variety of sports, ranging from skateboarding, motocross, BMX and rallying.
Check out last year's X Games Rally Final between Brack and Travis Pastrana