Townsville circuit resurfaced after breakup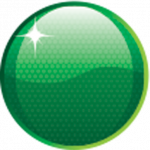 Parts of the Townsville street circuit have been resurfaced recently after it broke up in sections under the weight of the V8 Supercars last year.
The Reid Park track, designed with the help of champion driver Mark Skaife, is 75 percent purpose-built race track and 25 percent public roads. Last year, a number of areas of the purpose-built track broke up – causing the only concern in what was hailed a great meeting. In fact, the meeting won V8 Supercars' prestigious Event/Promoter of the Year award.
The circuit has been resurfaced at Turn 3, the entry of Turn 7 through to the exit of Turn 8, Turn 11 and Turn 13.
Outgoing V8 Supercars Operations Manager Kurt Sakzewski told Speedcafe.com.au that the circuit is unlikely to cause the teams grief next weekend.
"There were obviously a few dramas with the track last year – just a few teething problems," Sakzewski said.
"They've figured that all out and they've gone through and repaired the areas of concerns. We have no expectations that they'll be a repeat of last year. We figured out what the issue was and fixed it.
"All of the existing road sections are fine. We've basically done a bit of cleaning up – it's a bit unique in that it's a part street circuit, part permanent circuit."
The Sucrogen Townsville 400 will be held next week (July 9-11).