Lee Holdsworth: Accepting praise, moving forward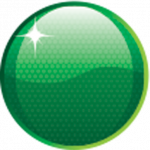 Lee Holdsworth has had an up and down 2010 V8 Supercars Championship Series.
Currently eighth in the title, Holdsworth wants to be fighting for wins, and the regular top 10 runner has taken two podiums this year – but hasn't been able to challenge for podiums week in, week out.
After receiving high praise from touring car legend John Bowe, Speedcafe.com.au's Grant Rowley spoke to Holdsworth about HRT, GRM and how he plans to right some wrongs in Townsville.
SPEEDCAFE: John Bowe has given you a huge pat on the back today. Must be a nice feeling to have the recommendation of one of the sport's legends …
LEE HOLDSWORTH: Yeah, for sure. To have him sing those praises is a huge thing for me and I really appreciate his thoughts. I've known John for a long time now and I often go to him for a bit of advice. I highly respect whatever he has to offer.
SPEEDCAFE: Bowe suggests you should drive for the Toll Holden Racing Team. You're locked into to Garry Rogers Motorsport for next year, but how to you view his comments?
LH: I've got a deal with Garry until the end of next year and I'm hoping that we can continue to move forward at GRM. I've got myself a good engineer this year (Richard Hollway), I enjoy the team.
Driving for HRT next year is probably unlikely. I'd like to remain loyal to Garry and do the best job I can for GRM while I'm driving for him.
SPEEDCAFE: You've definitely been loyal to GRM. You've been there for over five years – you're nearly part of the furniture!
LH: It seems that way! It feels like I've been there forever. I think I'm the second-longest serving driver behind Garth Tander. It's nice to be loyal and give Garry something back after he gave me my first chance. It was a huge risk when he took me on and it's nice to pay him back with the results.
SPEEDCAFE: When you look at your results this year, it has been up and down, but up and down within the top 10. How you get consistently onto the podium?
LH: To be realistic, GRM doesn't have the strongest budget – everyone knows that in our team. We probably punch above our weight where we are performing at the moment. We're third in the team's championship and ahead of a lot of teams that have a bigger budget. I think we're doing quite a good job, but for us to gain more consistency, it is not going to happen over night.
It's probably a little bit in car design, a little bit in components, so nothing is going to be an instant fix on our consistency. Over time, we will gain that consistency, and also with the inclusion of Hollway being in our team and being our engineer. That is just starting to show in terms of consistency, but even if we gain some consistency, we still need more speed, even at the tracks that we have scored podiums.
Darwin was a good example. Last year, (team-mate Michael) Caruso won the round, and we went back this year and we were basically nowhere.
We need to work out what works on our cars. The key to our success has been to stay with what we know, but with other teams doing so much development, you can't sit back and watch it all happen. You have to be moving forward to get the same results we've been getting. The whole field is moving forward so rapidly. Every race meeting, someone makes a gain.
SPEEDCAFE: One of the things that we've come to see in your team is that on street tracks, or high grip circuits, you're always strong. Why is that?
LH: It's pretty obvious that we go to these street meets and we're usually up the front, then we go to the low grip level tracks like Bahrain or Darwin that have a more abrasive surface and we struggle.
We can really grab the car by its neck and strangle it for all it has got at the high grip tracks. You can be quite aggressive and really get the most out of the car. Most of us have got similar grip level at these tracks, but probably more so comes down to how aggressive you are and how much you are prepared to put the car on the line.
It probably comes down to a level playing field at these street tracks, and I believe that's why we do so well at these tracks.
SPEEDCAFE: Townsville street track next week – the scene of your first pole. And beyond the pole, you were probably in line for a race win before the engine gave up. I guess the plan is to get redemption up there …
LH: It was a weekend of ups and downs. It was a rollercoaster ride. To get my first pole was absolutely fantastic. The team was over the moon. It was a great moment for everyone – a moment that I'll never forget.
The other moment I'll never forget is at the halfway point of the first race when we had an issue with the engine that in turn caused us to pull out of the race. That was really disappointing.
A win is very hard to come by. It would have been great to add that one to the CV, but hopefully I can go back there this year and really have a good crack at it. Like I said before, these street tracks are the best opportunity for Michael and I to get really good results and push for the win. Figures crossed, we can go back there and have a car that is as good as last year.