Howard brothers get support for Townsville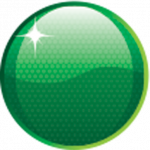 Formula Ford racers Jack and Sam Howard have secured significant support from a local Townsville business for next weekend's fifth round of the Genuine Ford Parts Australian Formula Ford Championship.
Jack, 17, and Sam, 16, will compete with backing from air conditioning company James and Moore, with the company's logos appearing on the engine cover of both their cars.
Sam made his national Formula Ford debut in the last round at Darwin two weeks ago, scoring a point on debut, while Jack will have his first-ever run in the championship at Townsville.
Sam told Speedcafe.com.au that it was a nice bonus to lure the backing of James and Moore.
"It's great to have some support for Townsville," he said.
"Darwin was a good experience. We made ground in every session and ended up finishing 10th in the last race – my first championship point. That was a good feeling. I hope I can carry some of that momentum through to Townsville."
The youngster said that Townsville should be a great circuit for Formula Fords.
"Townsville looks like a good track. It's a street circuit, which I like. Hopefully we have some fun there," he said.
"Some of the track will suit Formula Ford, but some of the curbs are pretty steep. We'll wait and see what it produces – might be a bit of carnage!"
After Townsville, the pair plan on contesting their home race at Surfers Paradise, but aren't committing yet to the final two rounds at Symmons Plains and Sandown.
"We'll do Surfers Paradise for sure – that's our home race so we're looking forward to doing that," he said.
"After that, we'd like to do Symmons and Sandown as well, but we'll see how we are going. The plan is to do the full championship next year, so we want to get as much experience as we can."