Glenn Seton joins MINI Challenge field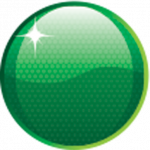 V8 Supercars driver Glenn Seton has been selected as the Pizza Capers UberStar driver for Round 4 of Hertz MINI Challenge at Townsville next week.
Seton, an endurance driver for V8 Supercars team Kelly Racing, is no stranger to the MINI Challenge series with an impressive record of nine races, three wins, one pole and one podium from his three appearances at Surfers Paradise (2009), Sydney Telstra 500 (2009) and Australian Grand Prix (2010).
Seton is a fan of the MINI series and is looking forward to his first crack at the Townsville circuit.
"I really enjoy driving the MINIs and this is my fourth opportunity to race in the series so I'm really looking forward to it," he said.
"I have never driven around the Townsville Street circuit but I headed up there last year and everything from the track to the fans and the atmosphere was really fantastic. I think the MINI is a car that will suit this circuit and I'm looking forward to the challenge as the Pizza Capers UberStar driver."
The two-time Australian Touring Car Champion is one of only five drivers in V8/ATCC history to compete in over 200 races. This feat includes 17 races wins and an amazing 54 podiums against the country's top racing drivers.
Other than Seton, Ken Wootton and Rob Knight have joined the 16-car entry list for Townsville.
The seven round series runs as an official support category of the V8 Supercar Championship Series. The MINIs will be seen on track over all three days of the Sucrogen Townsville 400 next weekend.