Courtney: Birthday over, time for Townsville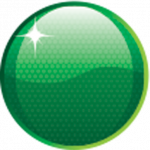 James Courtney blew out 30 birthday candles yesterday, but isn't letting the celebrations get in the way of his main focus – maintaining his lead of the V8 Supercars Championship Series.
The Jim Beam Racing driver celebrated his milestone birthday at home with his family yesterday, ate cake and saw a movie.
Now, his attention turns to the Sucrogen Townsville 400 – the scene of his first V8 win – and he hopes there's another trophy for him next week.
"They say life begins at 30 – it's birthday cake now and hopefully champagne on top of the podium in Townsville next week," he said.
"I won a race in Townsville last year, and another trophy when we go back there would be a perfect birthday present."
Courtney goes into the eighth championship event of 2010 leading the series by 57 points ahead of Jamie Whincup (Team Vodafone).
But can he maintain the lead? Townsville was a turning point for Courtney last year. He won Sunday's race and since then has gone on to claim five race victories, including four this year.
Based on his performances on the 2.8km street circuit last yea, he said he expects to be competitive in both 200km races in Townsville next week but admits it will be a tough ask.
"I led the first race until an engine problem put me out, and then I won the second race," he said.
"Street circuits are always a challenge, and Townsville is no different.
"The car slides around on the bumps, and you have to deal with manhole covers, white lines, and different cambers. You have to be quick, but there's less margin for a mistake or you hit concrete walls."
"The in-car temperatures could be as high as 60-degrees, but I've been working hard with my trainer so my fitness shouldn't be a problem."
V8 Supercars action kicks off with practice on Friday July 9, followed by two 200km races on Saturday and Sunday. Support categories will be Fujitsu V8 Supercars, Formula Ford, V8 Utes and MINI Challenge.
For more on Courtney, check out the video below …