'Monster' Tajima claims fifth-straight Pikes Peak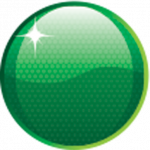 Suzuki rally legend Nobuhiro 'Monster' Tajima has reinforced his position as 'King of the Mountain' with another dominant performance at the world famous Pikes Peak International Hillclimb in Colorado.
'Monster' has been a fixture at the world famous event since 1988. His fifth straight win this year was also his tenth overall victory – all at the wheel of Suzuki vehicles.
Driving a race prototype version of the SX4 with a twin-turbo V6, the Japanese star was never truly challenged by his rivals in the Unlimited Class setting a time of 10 minutes and 11.49 seconds.
Tajima felt he had made a good enough run to break his record from 2007 (10:01.408) and was surprised to hear his time at the summit.
"I'm very disappointed," Tajima said.
"I thought I was faster, and it was a very good run. The car and everything worked well."
He finished almost thirty seconds clear of his nearest challenger Paul Dallenbach in a Chevrolet, with Rhys Millen in a prototype Hyundai Genesis Coupe in third.
Millen, whose father Rod held the overall record before Tajima, struggled with mechanical issues and settled for a time of 11:06.208.
"Everything that could have gone wrong went wrong today," said Millen.
"We had a transmission issue right at the start, I overheated my front brakes and got loose in one turn.
"We'll be back fighting for that 10-minute barrier next year." he said.
After exhaustive tests in his wind facility, Monster's 2010 SX4-based special underwent significant aerodynamic changes to adapt to the modified road surfaces for the 2010 race.
First held in 1916, The 'Race to the Clouds' is run on a 19.9 kilometre-long course with 156 turns that begins at an altitude of 2860 metres and finishes at the 4300 metre summit of Pikes Peak.
A total of 152 drivers competed in 18 classes at the 2010 Pikes Peak challenge.
Video of 'Monster's' run at the 2010 Pikes Peak International Hillclimb