V8 drivers: Change was required at AGP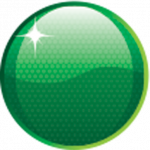 Leading drivers Mark Winterbottom and Jason Bright have applauded the revised race format for next year's non-championship V8 Supercars race at the Australian Grand Prix.
As part of V8 Supercars' new five-year deal to compete at the Grand Prix, the V8s will have a new race format – the Albert Park 500 – featuring three races, with a 200km race on Friday and Saturday and a 100km race on Sunday. All races will feature tyre and fuel stops, thanks to the introduction of a temporary pit facility at the southern end of the current Formula One garages.
After years of what drivers described as 'demonstration' races, the category now has meaningful races – and furthermore, a $500,000 prize offer put up by V8 Supercars Australia.
Winterbottom, driver of the Orrcon Steel Ford Performance Racing Falcon, told Speedcafe.com.au that the new race format is great news for the Albert Park race and is a massive step up from previous arrangements.
"This change needed to be done," Winterbottom said.
"We used to rock up at 3pm, do eight laps and go home. It was almost not worth getting out of bed. To go to that much effort to do eight laps was almost silly.
"With the new format, we're doing a greater distance than most other rounds. It will be taken more seriously than it has in the past, which needed to be done. It was pretty average doing the short races.
"And Albert Park is pretty physical. It will be pretty demanding. Three days of long races is going to be good."
With V8 Supercars currently in the midst of deciding what compound of tyres it will compete on next year, Winterbottom says he hopes that Dunlop's harder compound is used for Albert Park 500.
"I don't think we need the Sprint tyres at Albert Park. The hard tyres are good enough," he said.
"Tyre life is such a big part of the racing here. 30-odd laps means the hard tyres are going to be good enough to mix up the strategy. With the long-loaded corners, we haven't tried the soft tyres on those type of tracks, so there would be a question mark over it.
"But who knows – most of the rounds could be held on the soft tyre next year, so we're not sure what format it will be. I think the hard tyre will produce good enough racing."
Trading Post Racing's Jason Bright says that introduction of the new format will be great for the sport and the spectacle.
"Being able to come here and have a proper race with pit stops and put on a good show is great for V8 Supercars," Bright said.
"We've only had demonstration races here before, and I think you'll see V8 Supercars at their best. And this track is very hard on the tyres, so strategy is going to play a big part in it.
"It's great to have a pit lane as well. It has always been a bit of a challenge for teams out the back, coming into pit lane and setting up temporarily for each session. Being able to set up properly, have the boom set-up, do fuel stops and tyre stops that we all enjoy at each race meeting does throw a pretty big dimension in – much better than what the fans have had in the past."