Perkins pulls out of Townsville round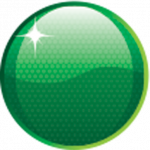 Jack Perkins has withdrawn his entry from the fourth round of the Fujitsu V8 Supercars Series at Townsville next week.
Perkins drove the ex-Paul Morris Motorsport Commodore VE in the past two rounds at Queensland Raceway and Winton, but told Speedcafe.com.au that he has not been able to secure the right deal to continue the ride.
"I'd love to race where ever I could, but it is just difficult," he said.
"The game costs a bit of money to do, and circumstance meant that we couldn't get it all together to run something.
"The guys at V8 Supercars, especially Damien White (Fujitsu Series co-ordinator), have been a really good help trying to do everything they can to keep the cars on the grid so I can't thank them enough.
"I feel like I've let them down, it would have been good to sharpen the grid, so it's unfortunate that I can't make it."
"My first focus now is to do a good job with Tim Slade in the endurance races."
Perkins says that there's a slim chance of making an appearance in the last two rounds of the Fujitsu Series at Sandown or Homebush later this year.
"I'll definitely work towards that in the latter half of the year because I want to get back in the Mian Series," he said.
"Whether than means I run Sandown or Homebush, I don't know. Obviously Sandown would be better than Homebush being a street track. We'll see what happens."
While Perkins won't be racing, he will be at Townsville as a crew member of Paul Morris's LOVE Machine.
"I'll be working on the LOVE Machine. There's three of us there. I'll be the number two mechanic and on the radio to Dude (Morris), so that will be pretty cool," he said.
"Townsville a good event. We struggled for speed in all the Kelly cars last year and got turned around by (Jamie) Whincup where apparently I backed into him. It was quite controversial for us, but a great event none the less. It would be great to participating, but good to be there."