Nine drivers handed five second penalties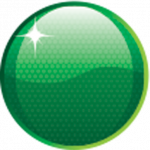 Nine drivers have been given five-second penalties by the FIA after breaching Safety Car rules in the European Grand Prix at Valencia last weekend.
Jenson Button, Rubens Barrichello, Nico Hulkenberg, Robert Kubica, Vitaly Petrov, Adrian Sutil, Sebastien Buemi, Pedro de la Rosa and Vitantonio Liuzzi have all been penalised for "failing to stay above the minimum time set by the FIA ECU when the Safety Car was deployed."
The addition of the race time has only changed two results, with Ferrari's Fernando Alonso elevated from ninth to eighth, overtaking Buemi, and Mercedes' driver Nico Rosberg gets promoted to 10th place, demoting de la Rosa out of his first points position for the year.
In other penalties, the stewards handed Virgin's Timo Glock a 20-second penalty for ignoring blue flags.
Below is the amended race results and championship positions.
Revised European Grand Prix results
| | | | | | |
| --- | --- | --- | --- | --- | --- |
| Pos | Driver | Team | Laps | Time/Retired | Grid |
| 1 | Sebastian Vettel | RBR-Renault | 57 | 1:40:29.571 | 1 |
| 2 | Lewis Hamilton | McLaren-Mercedes | 57 | +5.0 secs | 3 |
| 3 | Jenson Button | McLaren-Mercedes | 57 | +12.6 secs | 7 |
| 4 | Rubens Barrichello | Williams-Cosworth | 57 | +25.6 secs | 9 |
| 5 | Robert Kubica | Renault | 57 | +27.1 secs | 6 |
| 6 | Adrian Sutil | Force India-Mercedes | 57 | +30.1 secs | 13 |
| 7 | Kamui Kobayashi | BMW Sauber-Ferrari | 57 | +30.9 secs | 18 |
| 8 | Fernando Alonso | Ferrari | 57 | +32.8 secs | 4 |
| 9 | Sebastien Buemi | STR-Ferrari | 57 | +36.2 secs | 11 |
| 10 | Nico Rosberg | Mercedes GP | 57 | +44.3 secs | 12 |
| 11 | Felipe Massa | Ferrari | 57 | +46.6 secs | 5 |
| 12 | Pedro de la Rosa | BMW Sauber-Ferrari | 57 | +47.4 secs | 16 |
| 13 | Jaime Alguersuari | STR-Ferrari | 57 | +48.2 secs | 17 |
| 14 | Vitaly Petrov | Renault | 57 | +48.2 secs | 10 |
| 15 | Michael Schumacher | Mercedes GP | 57 | +48.8 secs | 15 |
| 16 | Vitantonio Liuzzi | Force India-Mercedes | 57 | +50.8 secs | 14 |
| 17 | Lucas di Grassi | Virgin-Cosworth | 56 | +1 Lap | 21 |
| 18 | Karun Chandhok | HRT-Cosworth | 55 | +2 Laps | 23 |
| 19 | Timo Glock | Virgin-Cosworth | 55 | +2 Laps | 22 |
| 20 | Bruno Senna | HRT-Cosworth | 55 | +2 Laps | 24 |
| 21 | Jarno Trulli | Lotus-Cosworth | 53 | +4 Laps | 19 |
| Ret | Nico Hulkenberg | Williams-Cosworth | 49 | Exhaust | 8 |
| Ret | Heikki Kovalainen | Lotus-Cosworth | 8 | Accident damage | 20 |
| Ret | Mark Webber | RBR-Renault | 8 | Accident | 2 |
Championship points
| | | | |
| --- | --- | --- | --- |
| Pos | Driver | Team | Points |
| 1 | Lewis Hamilton | McLaren-Mercedes | 127 |
| 2 | Jenson Button | McLaren-Mercedes | 121 |
| 3 | Sebastian Vettel | RBR-Renault | 115 |
| 4 | Mark Webber | RBR-Renault | 103 |
| 5 | Fernando Alonso | Ferrari | 98 |
| 6 | Robert Kubica | Renault | 83 |
| 7 | Nico Rosberg | Mercedes GP | 75 |
| 8 | Felipe Massa | Ferrari | 67 |
| 9 | Michael Schumacher | Mercedes GP | 34 |
| 10 | Adrian Sutil | Force India-Mercedes | 31 |
| 11 | Rubens Barrichello | Williams-Cosworth | 19 |
| 12 | Vitantonio Liuzzi | Force India-Mercedes | 12 |
| 13 | Kamui Kobayashi | BMW Sauber-Ferrari | 7 |
| 14 | Sebastien Buemi | STR-Ferrari | 7 |
| 15 | Vitaly Petrov | Renault | 6 |
| 16 | Jaime Alguersuari | STR-Ferrari | 3 |
| 17 | Nico Hulkenberg | Williams-Cosworth | 1 |
| 18 | Pedro de la Rosa | BMW Sauber-Ferrari | 0 |
| 19 | Heikki Kovalainen | Lotus-Cosworth | 0 |
| 20 | Karun Chandhok | HRT-Cosworth | 0 |
| 21 | Lucas di Grassi | Virgin-Cosworth | 0 |
| 22 | Jarno Trulli | Lotus-Cosworth | 0 |
| 23 | Bruno Senna | HRT-Cosworth | 0 |
| 24 | Timo Glock | Virgin-Cosworth | 0 |