Network clash keeps AGP points-free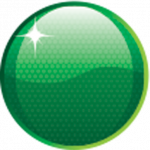 V8 Supercars new race deal at the Australian Grand Prix has delivered everything that the teams, drivers and fans wanted – except championship points.
Due to the rival Australian networks contracted to broadcasting V8 Supercars and Formula One, championship points has not been achievable.
Speedcafe.com.au understands V8 Supercars' attempted to negotiate an agreement between the championship's host broadcaster Seven and Australia's F1 broadcaster Ten to allow the event to be a part of the championship, but a deal could not be forged.
Many sports across the world have different broadcasters for the same competition, including NASCAR and IndyCar in America, and on a local front, the AFL.
V8 Supercars Chief Executive Officer Martin Whitaker said that while he'd like to see the teams and drivers compete for points at the Grand Prix, the main goal of producing "proper racing" at the Grand Prix has been achieved.
"It's one of the things we'd love to have," Whitaker said regarding championship points.
"Clearly one of the issues in terms of running at the Grand Prix is the television coverage, and it makes it difficult to have championship points.
"But that's why we've worked so strongly with the team at the AGP to make sure we put on a really good show. They want to have us do proper racing, and 500km of racing is proper racing. The AGP is going to get a lot out of it, the teams are going to get a lot of it, and most importantly, the fans and the corporate guests are going to get a lot out of it.
"I'm not too worried about the championship points at this point. It's just great for us to be at the Australian Grand Prix."