Major announcement for V8s at Albert Park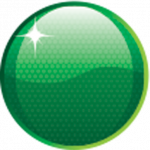 V8 Supercars and the Australian Grand Prix Corporation have announced an extended deal, new race format and massive cash prize for the V8's appearance at the Australian Grand Prix at Albert Park.
V8 Supercars Australia has secured a five year deal to compete at the AGP, locking them in as a the event's major support category to Formula One until 2015.
The V8's will contest the 'Albert Park 500,' with 200km races on Friday and Saturday, followed by a 100km race on Sunday. All races will include pit stops for fuel and tyres in the new temporary pit facility that will be constructed at the southern end of the Formula One garages.
The longer races mean that there is likely to be a reduction in other support categories that usually attend the AGP meeting.
The new facility located on pit lane will include additional corporate hospitality suites positioned above the V8 team garages providing a new vantage point for motorsport fans.
Also, the winners of the Albert Park 500 will share in a total prize pool of $500,000, courtesy of V8 Supercars Australia.
In a statement, Australian Grand Prix Corporation Chairman Ron Walker said that the extended agreement with V8 Supercars is a great addition to the Australian Grand Prix.
"Our passion for motorsport is not limited to Formula One," Walker said.
"We are committed to bringing an exhilarating V8 Supercar race to as many Australians as we can, providing them with the best of motorsport action."
V8 Supercars Australia CEO Martin Whitaker said that the cash incentive alone will be enough to ensure a great on-track spectacle.
"Albert Park 500 will set the stage for thrilling racing especially now there is $500,000 in prize money," says Whitaker.
"The new V8 Supercars race format will have event goers and die-hard motorsport fans on the edge of their seats with the nose-to-tail racing of the V8's around the Albert Park circuit."