Cash grab on at Albert Park 500 next year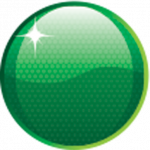 V8 Supercars teams will be fighting for half a million dollars in prize money at the Albert Park 500 next year – and the drivers are licking their lips.
After years of racing in what was no more than glorified 'demonstration' races, V8 Supercars and the Australian Grand Prix Corporation is taking V8's role at the meeting serious, offering $500,000 to the winners of the three long distance races – two 200km races (Friday and Saturday) and a 100km race on Sunday.
The longer races are possible thanks to the introduction of a new temporary pit facility that will be created at the southern end of the existing Formula One pit lane.
It is the first time that V8 Supercars has openly offered a large cash prize for a single V8 Supercars race meeting.
Trading Post Racing's Jason Bright said that the cash incentive will ensure every driver is aiming for victory.
"If there's one thing that makes for good racing, it's putting some cash on the line," he said.
"I'm sure everyone will be trying hard to win."
Orrcon Steel Ford Performance Racing's Mark Winterbottom said he'd like to have some extra spending money in mid-March.
"The cash would be nice," he said.
"This is our home race. This event is amazing, and the announcement will make it a genuine race. The only negative in the past was that the races were too short. We wanted to do more laps – now we've got pit stops, strategy, that's exciting for drivers."
Fujitsu Racing's Michael Caruso joked that if the prize is offered to the driver only, he'll have a new focus for the year.
"If the driver gets all the cash, all I'm doing for the rest of the year is testing for Albert Park!" he said.
"I want to make sure my car is on rails!"