Vettel wins dramatic and controversial GP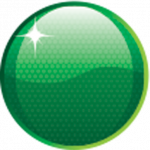 Sebastian Vettel has won a dramatic and controversial European Grand Prix at the Valencia street circuit.
Vettel led home McLaren drivers Lewis Hamilton and Jenson Button, while Australian driver Mark Webber made headlines of his own, flipping his Red Bull Racing car after a clash with Heikki Kovalainen's Lotus near the braking zone on the approach to turn 12. Webber emerged from the incident unscathed.
After a poor start to the race where he slipped from second to ninth, Webber had just completed his first pit stop and caught Kovalainen quickly who attempted to defend his race position. Webber's Red Bull smashed into the back of the Lotus, launching Webber's car vertical before landing on its roll hoop, flipping back onto its wheels and smashing into the tyre barrier (see video below).
Vettel led from the start, only ever threatened at the second turn when Lewis Hamilton made a great launch from position three to be up the inside of Vettel. The pair slightly toughed, damaging Hamilton's wing end plate, but both continued. It is Vettel's seventh Grand Prix victory and has vaulted him from fifth to third in the championship.
Beside's Webber's incident, the controversy of the race came during the Safety Car period caused by the Webber/ Kovalainen clash. Hamilton momentarily baulked as he saw the Safety Car come onto the track, holding up Ferrari drivers Fernando Alonso and Felipe Massa. The slight gaffe was enough for the Ferrari men to fall from third and fourth to well down the order.
Hamilton was handed a drive-through penalty for the incident, but because Sauber driver Kamui Kobayashi had decided not to pit during the Saftey Car period, Hamilton was able to affect his penalty without losing a position.
More controversy surfaced when the stewards announced that nine cars will be investigated post-race for allegedly traveling too fast under the Safety Car conditions. The nine drivers include Jenson Button, Robert Kubica, Rubens Barichello and Adrian Sutil – all of whom finished in front of Kobayashi.
Kobayashi passed Alonso and Sebastien Buemi on the last two laps to finish seventh after he put on his super soft tyres during his late pit stop. And his pass on Alonso was crucial – if the four drivers in front of him are penalised, Kobayashi might get a belated podium finish …
The next round of the Formula One World Championship heads to Silverstone in two weeks time.
Click below for race highlights …
European Grand Prix results
| | | | | | |
| --- | --- | --- | --- | --- | --- |
| Pos | Driver | Team | Laps | Time/Retired | Grid |
| 1 | Sebastian Vettel | RBR-Renault | 57 | Winner | 1 |
| 2 | Lewis Hamilton | McLaren-Mercedes | 57 | +5.0 secs | 3 |
| 3 | Jenson Button | McLaren-Mercedes | 57 | +7.6 secs | 7 |
| 4 | Rubens Barrichello | Williams-Cosworth | 57 | +20.6 secs | 9 |
| 5 | Robert Kubica | Renault | 57 | +22.1 secs | 6 |
| 6 | Adrian Sutil | Force India-Mercedes | 57 | +25.1 secs | 13 |
| 7 | Kamui Kobayashi | BMW Sauber-Ferrari | 57 | +30.9 secs | 18 |
| 8 | Sebastien Buemi | STR-Ferrari | 57 | +31.2 secs | 11 |
| 9 | Fernando Alonso | Ferrari | 57 | +32.8 secs | 4 |
| 10 | Pedro de la Rosa | BMW Sauber-Ferrari | 57 | +42.4 secs | 16 |
| 11 | Vitaly Petrov | Renault | 57 | +43.2 secs | 10 |
| 12 | Nico Rosberg | Mercedes GP | 57 | +44.3 secs | 12 |
| 13 | Vitantonio Liuzzi | Force India-Mercedes | 57 | +45.8 secs | 14 |
| 14 | Felipe Massa | Ferrari | 57 | +46.6 secs | 5 |
| 15 | Jaime Alguersuari | STR-Ferrari | 57 | +48.2 secs | 17 |
| 16 | Michael Schumacher | Mercedes GP | 57 | +48.8 secs | 15 |
| 17 | Lucas di Grassi | Virgin-Cosworth | 56 | +1 Lap | 21 |
| 18 | Timo Glock | Virgin-Cosworth | 55 | +2 Laps | 22 |
| 19 | Karun Chandhok | HRT-Cosworth | 55 | +2 Laps | 23 |
| 20 | Bruno Senna | HRT-Cosworth | 55 | +2 Laps | 24 |
| 21 | Jarno Trulli | Lotus-Cosworth | 53 | +4 Laps | 19 |
| Ret | Nico Hulkenberg | Williams-Cosworth | 49 | +8 Laps | 8 |
| Ret | Heikki Kovalainen | Lotus-Cosworth | 8 | Accident damage | 20 |
| Ret | Mark Webber | RBR-Renault | 8 | Accident | 2 |
World Championship points
| | | | |
| --- | --- | --- | --- |
| 1 | Lewis Hamilton | McLaren-Mercedes | 127 |
| 2 | Jenson Button | McLaren-Mercedes | 121 |
| 3 | Sebastian Vettel | RBR-Renault | 115 |
| 4 | Mark Webber | RBR-Renault | 103 |
| 5 | Fernando Alonso | Ferrari | 96 |
| 6 | Robert Kubica | Renault | 83 |
| 7 | Nico Rosberg | Mercedes GP | 74 |
| 8 | Felipe Massa | Ferrari | 67 |
| 9 | Michael Schumacher | Mercedes GP | 34 |
| 10 | Adrian Sutil | Force India-Mercedes | 31 |
| 11 | Rubens Barrichello | Williams-Cosworth | 19 |
| 12 | Vitantonio Liuzzi | Force India-Mercedes | 12 |
| 13 | Sebastien Buemi | STR-Ferrari | 9 |
| 14 | Kamui Kobayashi | BMW Sauber-Ferrari | 7 |
| 15 | Vitaly Petrov | Renault | 6 |
| 16 | Jaime Alguersuari | STR-Ferrari | 3 |
| 17 | Pedro de la Rosa | BMW Sauber-Ferrari | 1 |
| 18 | Nico Hulkenberg | Williams-Cosworth | 1 |
| 19 | Heikki Kovalainen | Lotus-Cosworth | 0 |
| 20 | Karun Chandhok | HRT-Cosworth | 0 |
| 21 | Lucas di Grassi | Virgin-Cosworth | 0 |
| 22 | Jarno Trulli | Lotus-Cosworth | 0 |
| 23 | Bruno Senna | HRT-Cosworth | 0 |
| 24 | Timo Glock | Virgin-Cosworth | 0 |