Tander nominated to FIA women's commission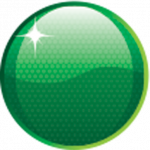 Leanne Tander has been nominated as a CAMS representative to the newly-created FIA Women and Motor Sport Commission.
Australia's most recognisable female racer, Tander was the first woman in the world to win a race in Formula 3, and the first female competitor to stand on a V8 Supercars podium (Development Series).
Currently a newcomer to the Touring Car Masters, Tander is becoming one of the front runners in her Wilson Security/McGrath Foundation XA Falcon, as her list of accomplishments extends.
After considering a number of candidates, the Board nominated Tander as the CAMS' representative to the FIA WMC.
"I'm really excited that I've been nominated for this position," Tander said.
"It's is a real passion of mine to encourage more women to be involved in motorsport in whatever capacity; as drivers, engineers or mechanics – anything.
"I'm looking forward to my first meeting and learning more about the role."
The FIA Women and Motor Sport Commission aims to put in place strategies and policies that will promote education and training, and put into practice actions and events that will strengthen the participation of women in all areas of motor sport.
The Commission will work with the FIA's sporting and non-sporting commissions and other key international federations on joint sporting projects.
The WMC will also take an active role in international forums and conferences devoted to the place of women in sport and the advances that can be made.
The Women and Motor Sport Commission comprises 19 members representing the ASN's, manufacturers, teams, drivers and the Fédération Internationale de Motocyclisme (FIM).