Rally Qld announces new spectator stage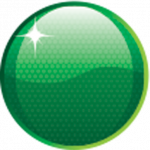 Organisers of next month's International Rally of Queensland on the Sunshine Coast have announced a return to Caloundra for a Super Special Stage for the first time since 2005.
The rally is expected to attract up to 70 entries representing Japan, Malaysia, Britain, New Zealand, India, New Caledonia, Indonesia, Europe and Australia, to contest round four of the FIA Asia Pacific Rally Championship, round five of the Australian Rally Championship and supporting categories, including classic rally cars.
Organisers believe the announcement of the route, and discounted early-bird spectator tickets will see fans flock to the Caloundra and forestry stages around the Sunshine Coast Hinterland township of Imbil over the weekend Friday 30 July – Sunday 1 August.
Crews representing at least eight countries, plus Australia, will start the rally on Friday night 30 July with the spectacular Coates Hire Rally Shootout "Super Special Stage" under lights at Caloundra, before tackling two days of forestry special stages in the northern hinterland.
Australia's Chris Atkinson, formerly with the Subaru World Rally Team, will drive a factory entered Proton Satria Super 2000 alongside Scottish ace Alister McRae. Production World Rally Championship contenders Guarav Gill from India and Katsu Taguchi from Japan are among the international stars already entered for Australia's biggest championship rally of the year.
The program announced by Event Director Errol Bailey includes opportunities for spectators to see the drivers and cars in action at Caloundra and Imbil or up-close during breaks at Imbil, Kenilworth and Cooroy.
The highlight will be the Coates Hire Rally Shootout on a 2.3-kilometre bitumen stage at the Sunshine Coast Industrial Park adjacent to Corbould Park horse racing track.
"The cars will race against the clock in the first two competitive stages of the rally, but instead of running one at a time they will be sent off pursuit-style in batches of two or three, which will really add to the excitement," said Bailey.
"General viewing will be excellent from trackside mounds, while corporate guests will enjoy access to the fully-catered Party Deck.
"The opening night Coates Hire Rally Shootout, which will include a rally show with driver autograph sessions, product displays, children's rides and food and drink outlets, will bring the sight, sound and atmosphere of special stage rallying within an easy drive of people within the South-east Queensland region."
General Admission tickets priced from (adult) $15 with a 20 percent pre-event discount and passes to Corporate Hospitality facilities can be booked now on the official website, www.rallyqueensland.com.au.
Imbil is making a special effort to welcome visitors this year. A "mayoral welcome" for crews, spectators and locals at the Mary Valley Show Society's "U ROCK with IROQ" dance party in the service park on Saturday night will feature Sunshine Coast Regional Council Mayor Bob Abbot and his eight-piece Boreen Point Connexion band.
Supporting a policy of introducing the sport of rallying to more people, the International Rally of Queensland will visit two other regional towns on Saturday – Kenilworth for an 8 am service break in a closed section of the main street and Cooroy at 5 pm for a street display in conjunction with local community clubs.
Sixteen gravel Special Stages will be run over Saturday and Sunday in the Imbil State Forest, near Gympie. The total competitive distance of 276 kilometres includes two stages of around 35 kms, among the longest in international rallying.
On-line tickets and spectator information are available at http://www.rallyqueensland.com.au/