Mark Webber explains his lucky escape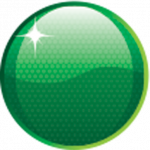 Red Bull Racing's Mark Webber has not laid total blame on Lotus driver Heikki Kovalainen for the incident that sent Webber's Red Bull flying through the air at the European Grand Prix.
A sluggish start led Webber to pit early to get out of the traffic. On his out-lap, he quickly caught the notoriously slow Lotus of Kovalainen and slammed into the back of it as they approached the braking zone for turn 12 at 320kmh.
The incident launched Webber's car airborne, landing on the roll hoop before flipping back onto its wheels and slamming into the tyre wall.
Webber and Kovalainen both emerged unscathed.
The Australian refused to lay full blame on Kovalainen, who admitted that he was trying to block Webber as they were racing for position.
"Well, it always takes two to tango, doesn't it? There's two of us in this incident," Webber told broadcaster BBC.
"I've driven slow cars – I've been at the back – and obviously when someone comes up with those kind of closing distances to be down the inside, bouncing off the limiter and carrying on like it is going to …
"I mean how long is that (staying ahead) going to last for? It's going to last another 15 seconds so is it worth it?"
Webber said the reason he crashed into the back of Kovalainen was because he was surprised how early he braked.
"I was looking for the best tow to get the job done and pass him and he was playing quite hard as well down the inside, blocking all of a sudden very aggressively," he said.
"In the end the thing that surprised me was how early he braked, that's the thing which caught me out. It didn't matter where I was or how close to the tow, I still had everything under control.
"It was a nasty incident. He braked, or lifted or whatever, and it turns out it's about 80 metres before I braked for the previous lap so I mean it's a different category to what had happened the previous few laps."