IndyCar returns to New Hampshire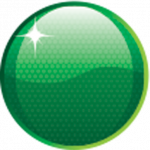 The IZOD IndyCar Series will return to New Hampshire Motor Speedway next season in a momentous announcement for the US open-wheel series.
The announcement was made today by Indy Racing League CEO Randy Bernard and Bruton Smith, founder and CEO of Speedway Motorsports Inc, owners of New Hampshire Motor Speedway as well as existing IndyCar venues Texas Motor Speedway, Infineon Raceway and Kentucky Speedway.
In a significant coup for Bernard, who is only months into his new role as IRL head, the announcement was made in front of the NASCAR media corps on the morning of today's Sprint Cup race at the 1.0-mile speedway.
It also builds the bond between Smith and Bernard, who are jointly proposing a US$20million bonus to any driver who can win both the Indianapolis 500 and the Coca-Cola 600 Sprint Cup race at Smith's Charlotte Motor Speedway on the same day.
NASCAR President Mike Helton even allowed recent Indy 500 winner Dario Franchitti, also present for the announcement, to turn laps of the track in his #10 Target IndyCar ahead of the afternoon's Lenox Industrial Tools 301.
The move was led by New Hampshire Motor Speedway general manager Jerry Gappens, an Indiana native and noted fan of IndyCar racing.
While only a decade ago the breakaway IRL was an all-oval championship, this year's IZOD IndyCar Series has ovals outnumbered by street and road courses for the first time since Tony George formed the series in 1996.
The addition of New Hampshire not only evens out that ledger, but is another coup for Bernard, who joins IndyCar racing after years as the founding CEO of the Professional Bull Riders Association.
"We're pleased to restore an IndyCar short oval to the schedule to further increase our diversity of venues," said Bernard.
"As evident last weekend in Iowa, our cars produce tremendous racing on short ovals. Additionally, New Hampshire Motor Speedway is strategically located in the Northeast, which fills a geographical gap in our schedule."
Located in Loudon, the New Hampshire oval was included in the very first IRL schedule in 1996, hosting both IRL and CART races in the nineties.
"This is three year deal in the making," said Gappens
"As an Indiana native and a fan of open-wheeled racing, I strongly believe that the people of New Hampshire will embrace this new breed of speed much like they do NASCAR."