Greg Anderson takes Norwalk NHRA double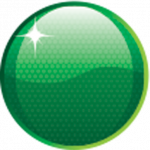 Greg Anderson scored a huge payday at the 4th annual Summit Racing Equipment NHRA Nationals, winning in Pro Stock to back up Saturday's victory in the K&N Horsepower Challenge at Summit Motorsports Park in Norwalk, Ohio.
It's been a tough season for Anderson, who has had to deal with the illness of team owner Ken Black and a house fire off the track and disappointing performance on the quarter-mile. The 2008 Norwalk champ hadn't been to a final round since scoring a runner-up finish at the season opener in Pomona, but chose a great venue – his sponsor's event at the track to which they also hold title-rights naming — to stage one of the great performances of his career.
Pro Stock
A day after banking $50,000 for winning his third K&N Horsepower Challenge, Anderson won again Sunday to earn a "Sweep Bonus" of $25,000. Anderson, who also was the last competitor to sweep the K&N weekend, winning both the specialty race and the national event in 2004, accomplished the double with an easy 6.72-seconds to 6.98-seconds victory over Allen Johnson for his 61st career Pro Stock victory.
"I couldn't have even have dreamed anything this big before we came here this week," said Anderson.
"It's been a long time since we've had weekends like this. I guess I got to go back three or four years for when we had a car that could do these things.
"We treat this race like our Super Bowl of the season because this is the biggest race. It's got the K&N Challenge. It's got Summit's name all over it. You just can't try too hard sometimes or you'll just screw up, but things just went so smoothly and we kept our heads."
Points leader Mike Edwards, a surprise first-round loser to Line, still holds a commanding 392-point lead over Johnson. Anderson remained in fourth place.
Top Fuel
The Top Fuel final round featured Dixon, who was a perfect 6-0 in final rounds this season, and Antron Brown, who was 0-3, meaning that someone's streak was going to be broken. In a race decided by just .002-second, Dixon kept his 2010 final-round record intact, driving around Brown's .066-second to .091-second holeshot to win, 3.880-seconds to 3.907-seconds. The victory is the 55th career win for Dixon, who now owns a 176-point lead.
"Seven for seven, I feel fortunate," said Dixon.
"There's been a lot of tight races. That one there was real tight, two-thou. You could race that one again and get different outcomes, and it's nice to be on the right side of a tight drag race.
"Out of this four race swing, to have three wins out of four that's huge. That's the only way you can stay ahead in the points. Nobody can catch you if you're winning rounds. We got four more races before the Countdown starts, and we'll go from there."
Funny Car
The Funny Car final was a rematch of the title bout just a week earlier at the Thunder Valley NHRA Nationals in Bristol and Tim Wilkerson reversed that outcome with a solid 4.19-seconds to 4.27-secomds decision over points leader John Force for his second win of the season.
"It was great to win over John because he's so good, and he's coming into his own again," said Wilkerson.
"After one bad year, he's making us all look like we don't know what we're doing again, so we're happy to have that win over John. Last weekend, we let him off the hook.
"We need to do our deal and keep going down the track run after run after run. There's still four races left [in the regular season], so we have to keep on our game."
Pro Stock Bike
Matt Smith kept reigning series champ and points leader Hector Arana winless on the season with a tight final-round victory in Pro Stock Motorcycle. Smith was better at both ends of the track to secure a 7.07-seconds to 7.08-seconds victory over Arana and to cut into the frontrunner's points margin. The victory is the 12th of Smith's career and moved him to within 120 points of Arana's lead.
"I've got to thank my crew first. They kept my bike tuned up for me today," said Smith.
"Our goal is to try and be in the top five come Indy, and that just helped our progress to be in the top five. The other thing I'm working on is I'm trying to get my wife in the top 10. She's gaining. She won a round today, and we've got three more races to try and get her in."
Next Round
In a fortnight's time the Western Swing of the Full Throttle season gets underway with the NHRA Northwest Nationals in Seattle on 9-11 July.