Erickson gets second USA F2000 chance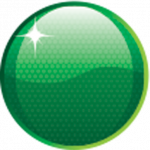 Daniel Erickson will return to the USA this week to restart his American F2000 Championship Series campaign.
The New South Welshman contested the first two rounds of the championship, but a lack of funds forced him home. Erickson has used his four round break to secure the money to resume his campaign at Watkins Glen International next week (July 2-4).
Erickson will team up with Quantum Mechanics and hopes to be on the pace at Watkins Glen.
"I've never been to Watkins Glen, let alone raced there," he said.
"And I've missed four rounds of the series, whereas the other guys can only have been getting quicker after racing regularly.
"I hear that there could be as many as 40 drivers because the IndyCars are on the program," he said.
"About the only thing in my favour is that this time I'll have driven an F2000 car before, which I hadn't at Virginia.
"I'll be more than happy if I can finish in the top five at Watkins Glen."
Erickson made a sensational debut in the opening two rounds at Virginia International Raceway back in April.
In his first competition drive of a 'wings and slicks' racing car, Erickson qualified on pole position for both rounds, setting a new circuit record in the process.
In Round 1 he shadowed winner Victor Carbone across the finish line and held a commanding lead in Round 2 before a loose spark plug lead dropped his Van Diemen racer to 10th place with three laps to go.