Ambrose proud of New Hampshire result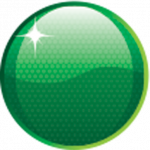 Aussie NASCAR ace Marcos Ambrose says that his 13th place finish in the Lenox Industrial Tools 301 is a proud day for his JTG Daugherty Racing operation.
Ambrose posted a strong result in the event at the one-mile New Hampshire Motor Speedway today in a race won by four-time Sprint Cup champion Jimmie Johnson.
Ambrose said that he was pleased of his team's efforts in Loudon, just one week after stealing defeat from the jaws of victory after dominating the second half of the Infineon Raceway road course event.
"It's just a good day for us," said Ambrose.
"We're trying to build our team back and days like this help. We are just trying to get our team back on track and I feel good about how we performed today.
"It's great to be able to put the last week behind us, I'm incredibly proud of the team for the effort that they've put in.
"We've picked up another solid haul of points, which is what we need to put that bad luck behind us.
"The car was quick today when we were out on our own, and the team did a great job to tune it in over the long green flag sections.
"Next week we're back at Daytona, we've always run well on the Superspeedways but they are always a bit of a lottery, I can't wait!"
Ambrose sits 27th in the 2010 Sprint Cup Series Driver's Standings after 16 races.