Veteran Outlaws Trio lead the way at Lakeside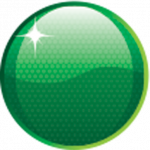 World of Outlaw trio of veterans Steve Kinser, Jac Haudenschild and Sammy Swindell led the way during the series' return to the Lakeside Speedway in Kansas City on Saturday night.
Chasing his record 21st World of Outlaws series crown, Kinser claimed the win in the Bass Pro Shops Maxim for Tony Stewart Racing, in the process notching up the 556th victory of his career.
The podium finish of Kinser, Haudenschild and Swindell marked the second time in the last three races that the trio of Hall of Famers, who are all over the age of 50, were standing on the front straightaway after the chequered flag.
"We have three pretty old guys up here, but we're all running up front," said Kinser in Victory Lane.
After starting third, Kinser used a strong restart on the 12th lap to charge around early race leader Joey Saldana, who had an engine going sour as the race wore on. He then used a strong restart on the 17th lap on the low side of the track to open a slight lead on Haudenschild and would wind up crossing the stripe about a half a second ahead of the fellow Hall of Famer.
"We had a very good race today," said Kinser.
"We could run the bottom or the top. I was able to keep the car under me. It's always good to win. We should have a few more wins this year, but we'll take what we can get. I'm glad the way it turned out today."
Kinser's win means that he gained 30 points on Saldana in the series standings, as the latter finished 16th after losing power four laps from the finish. The gap between the two is now only 31 points.
Craig Dollansky finished fourth in the Big Game Treestands Maxim to earn his third Top-Five finish in the last four races ahead of Kraig Kinser who charged from tenth to fifth in the final stages.
Donny Schatz, the four-time and defending World of Outlaws champion was sixth ahead of the fastest qualifier Paul McMahan, Australian Kerry Madsen in the Hall Haulage KPC, Lucas Wolfe with Friday night winner at Junction Motor Speedway Brooke Tatnell rounding out the top ten.
World of Outlaws Sprint Car Series
Lakeside Speedway
Kansas City, KS
A-Main (30 laps)
| | |
| --- | --- |
| 1. | Steve Kinser |
| 2. | Jac Haudenschild |
| 3. | Sammy Swindell |
| 4. | Craig Dollansky |
| 5. | Kraig Kinser |
| 6. | Donny Schatz |
| 7. | Paul McMahan |
| 8. | Kerry Madsen |
| 9. | Lucas Wolfe |
| 10. | Brooke Tatnell |
| 11. | Chad Kemenah |
| 12. | Danny Lasoski |
| 13. | Jason Meyers |
| 14. | Brian Ellenberger |
| 15. | Jason Sides |
| 16. | Joey Saldana |
| 17. | Sam Hafertepe Jr. |
| 18. | Chris Morgan |
| 19. | Ben Gregg |
| 20. | Toni Lutar |
World of Outlaws Championship Standings through June 26
| | | |
| --- | --- | --- |
| 1. | Joey Saldana | 4061 |
| 2. | Steve Kinser | 4030 |
| 3. | Jason Meyers | 3995 |
| 4. | Donny Schatz | 3868 |
| 5. | Jason Sides | 3855 |
| 6. | Paul McMahan | 3725 |
| 7. | Lucas Wolfe | 3717 |
| 8. | Jac Haudenschild | 3687 |
| 9. | Craig Dollansky | 3656 |
| 10. | Danny Lasoski | 3634 |